ARCTIC SEA KAYAK NEWS FEED
JULY 2022 – The summer is here and we have been running beginner and improver courses, led a trip to Vestmaneyer with 15 participants, run day trips for tourists and several 2 day kayak cmping trips for groups of teenagers visiting from USA and wild women tours. 
JUNE/JULY – Arctic sea Kayaks have guided several groups of American teenagers on 2 day kayak camping tours at Breidafjordur. Everyone enjoyed the wildcamping experience and stunning Icelandic scenery & wildlife.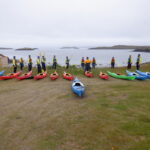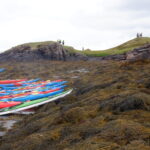 APRIL/MAY 2021 – Beginner courses have run at Geldinganes in Reykjavik with participants learning paddling skills such as forward & backward paddling, turning their kayak and capsize and wet exit safely of their kayak.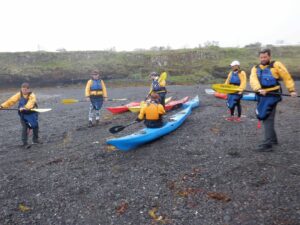 MARCH 2021 – Beginner sessions have been running in the swimming pool in Reykjavik, introducing students to the basics of kayaking including entering & exiting the kayak safely & paddle strokes within the warm comfort of the indoor pool. These sessions run alongside regular sessions for members of Reykjavik kayak club. Much fun was had by all.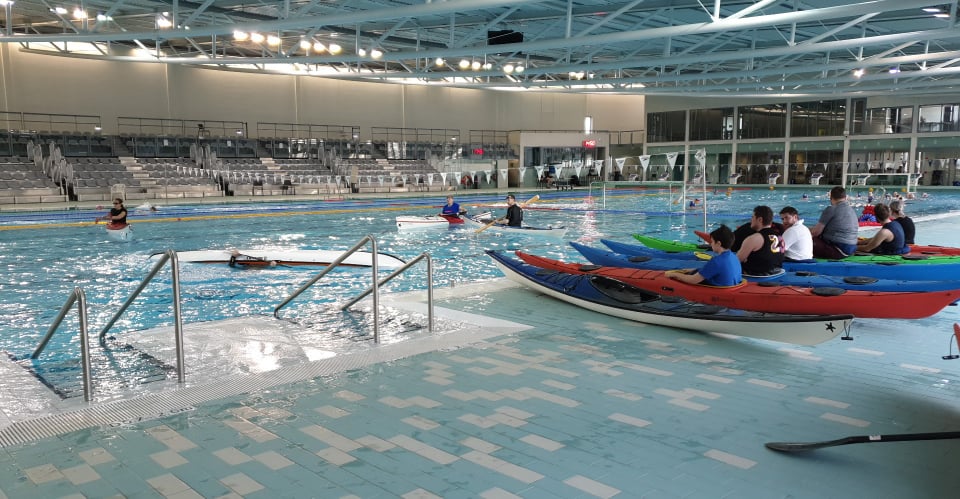 JANUARY 2021 – Coaches have been busy practicing & updating their coaching skills with fun trips on the water with friends and skills courses when local lockdowns allow.
Some coaches have had their Covid-19 vaccination & others are waiting for theirs. Communication with guides from countries who wish to bring customers to visit for tours is ongoing & knowledge is being shared to ensure a safe, fun experience possible for all.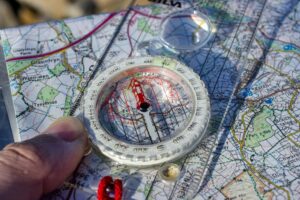 AUGUST 2019 – The First Icelandic symposium went ahead in Stykkisholmur on the west coast with great success. This was run in conjunction with ARCTIC SEA KAYAKS becoming an NDK expedition centre. Nigel Dennis joined us at the symposium and officially opened Icelands first and only NDK expedition centre.