Kayak courses
Kayak courses are planned for the near future
Beginner, advanced and developer courses are available on request. Each course lasts for 4 hours, from 1600hrs until 2000hrs. The fee is ISK 20,000 per person and all equipment is included. The courses will be held at Geldingarnes, Reykjavik at the kayak club facilities or on the lake or sea at Stokkseyri.
Registration is with Magga at arcticseakayaks@gmail.com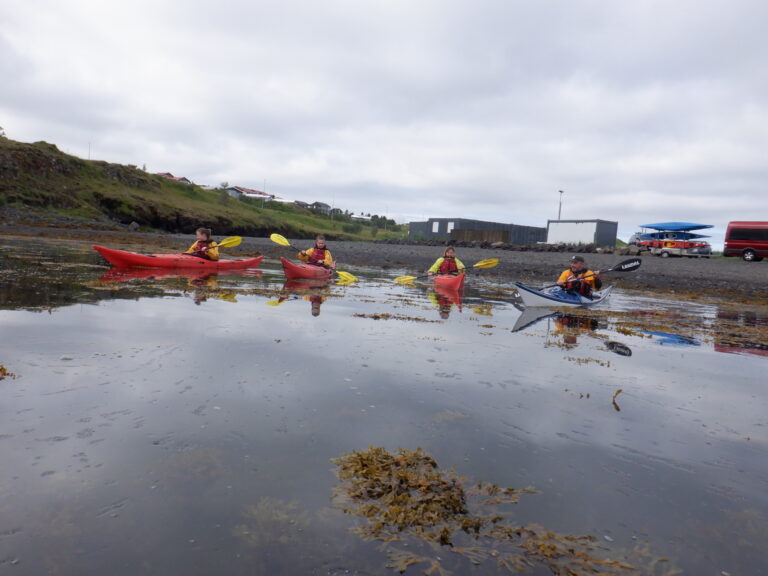 Kayaking Day Trips
We can offer day trips by kayak around the area of Reykjavik by kayak. You will see the variety of wildlife that resides around the beautiful Icelandic capital city. This is available for beginners and experienced paddlers. Quality Kayaks, equipment, transport and experienced, knowledgeable guides provided.
Cost: 19,900ISK/£112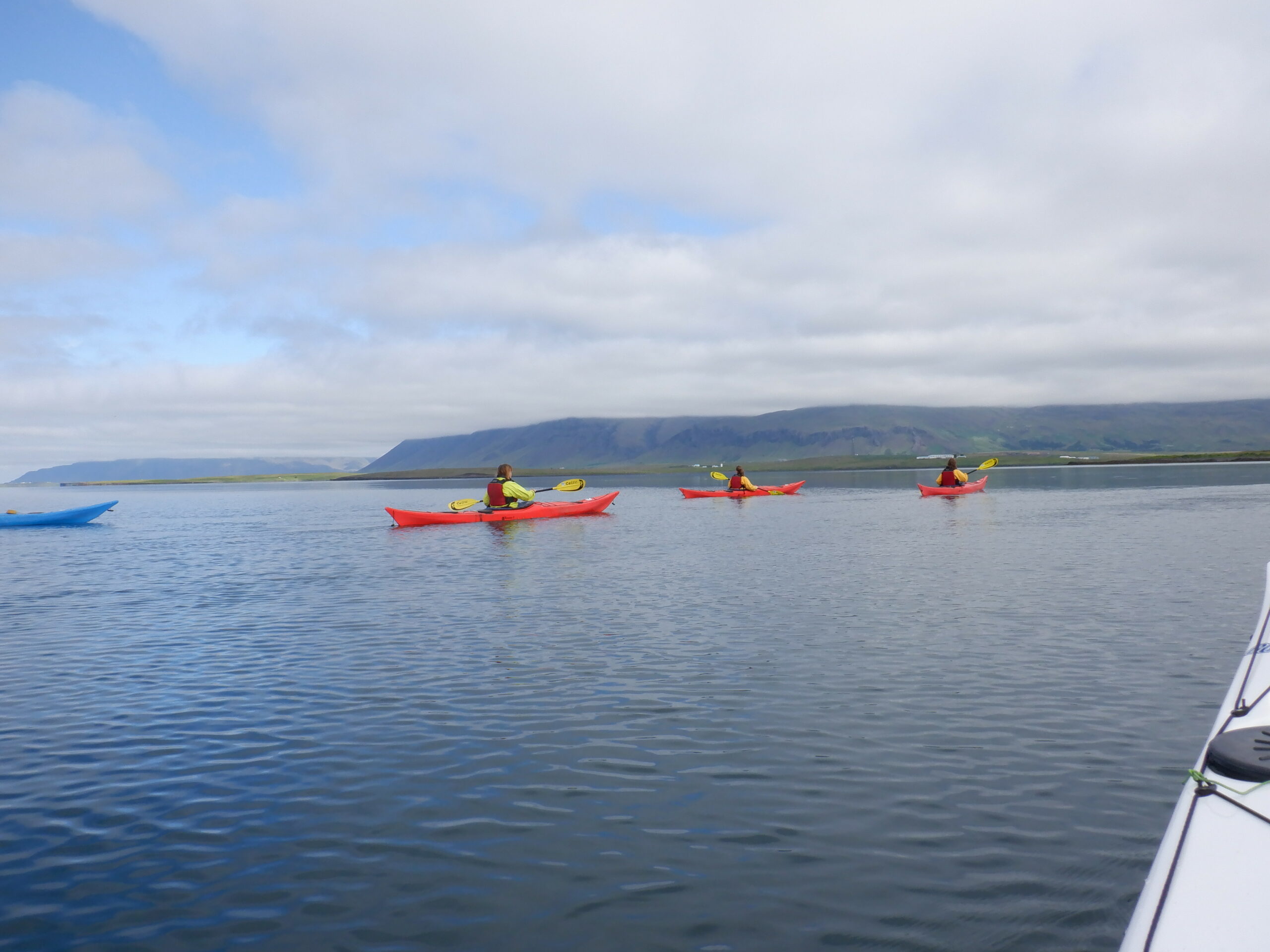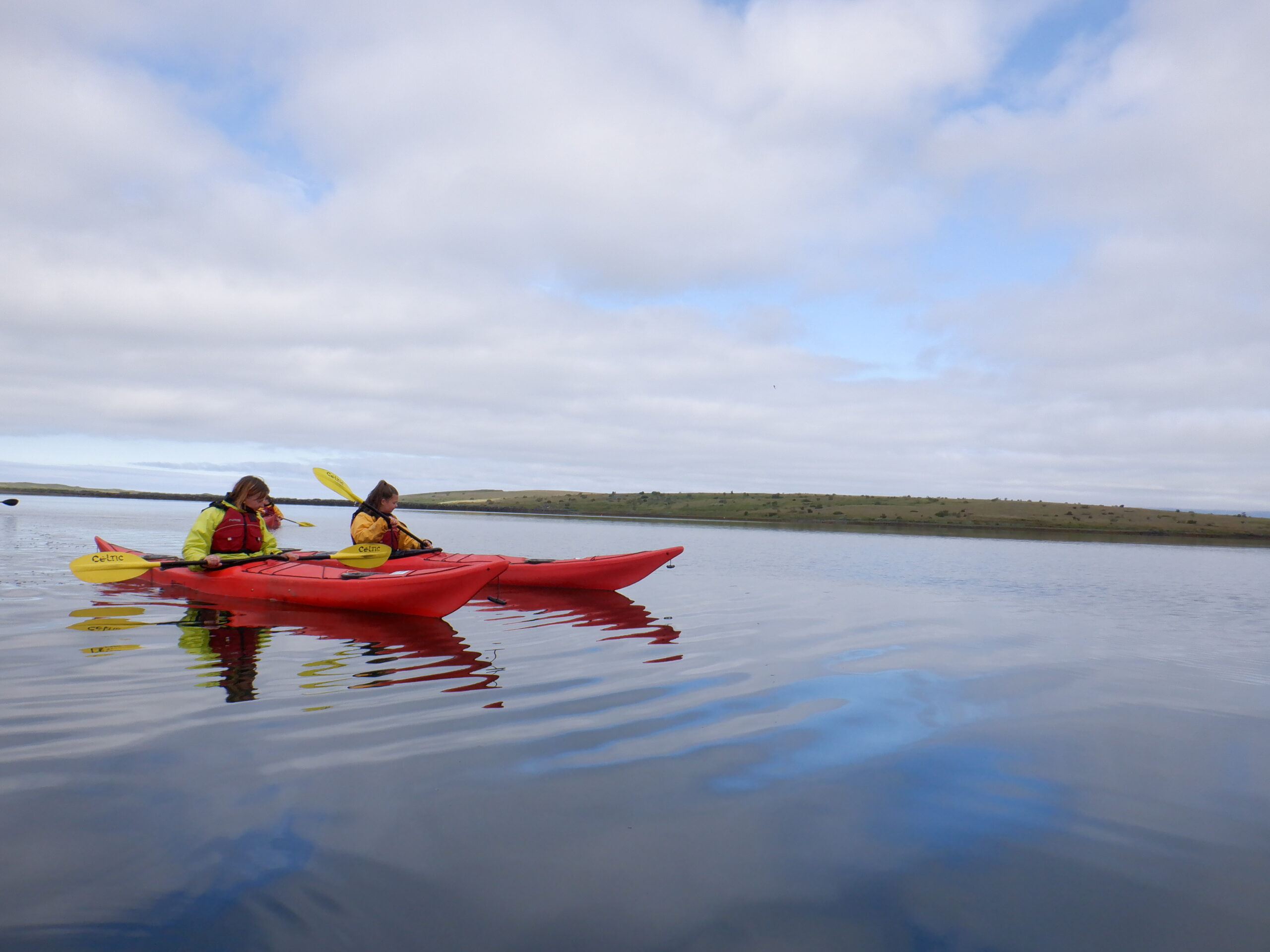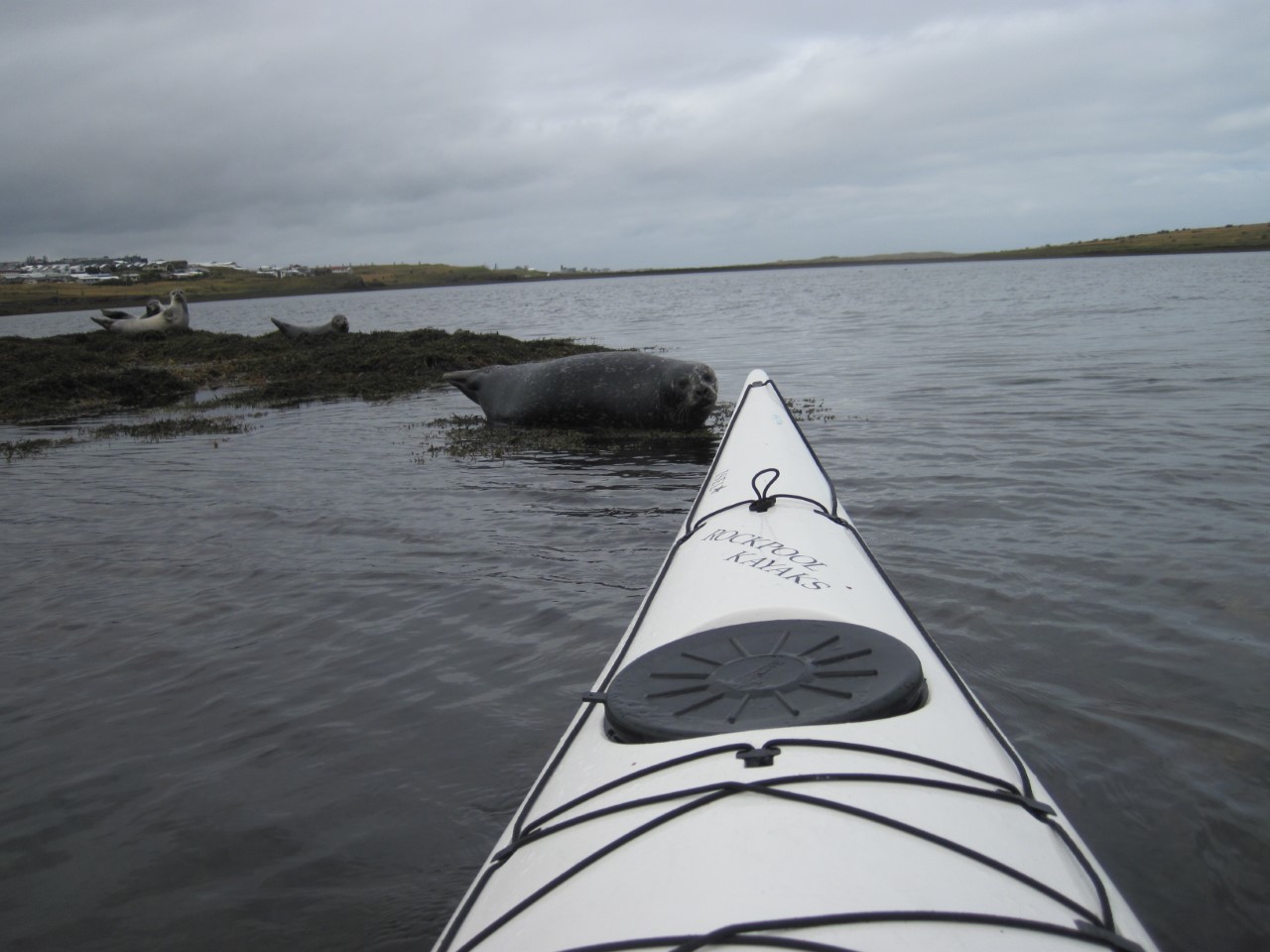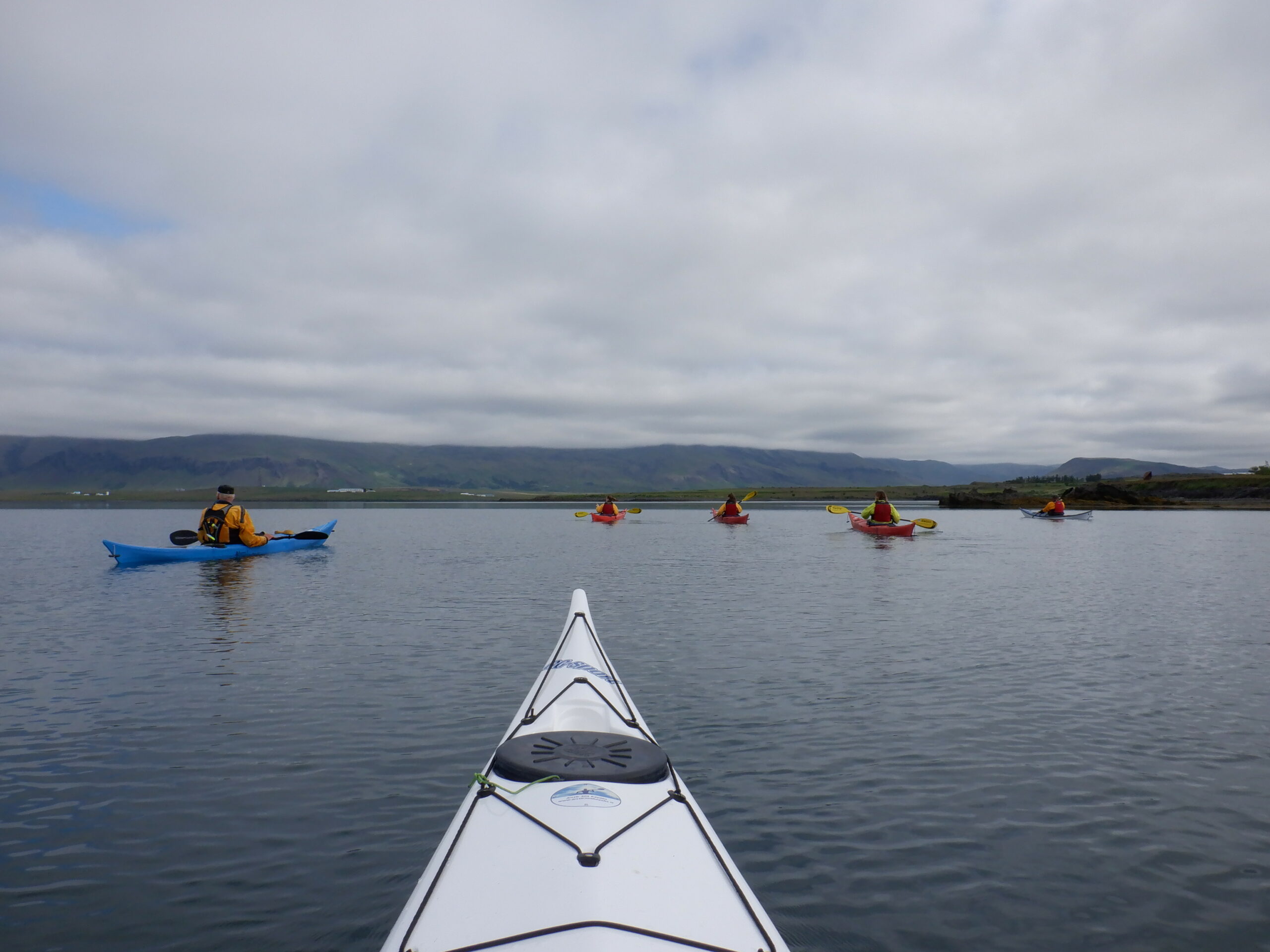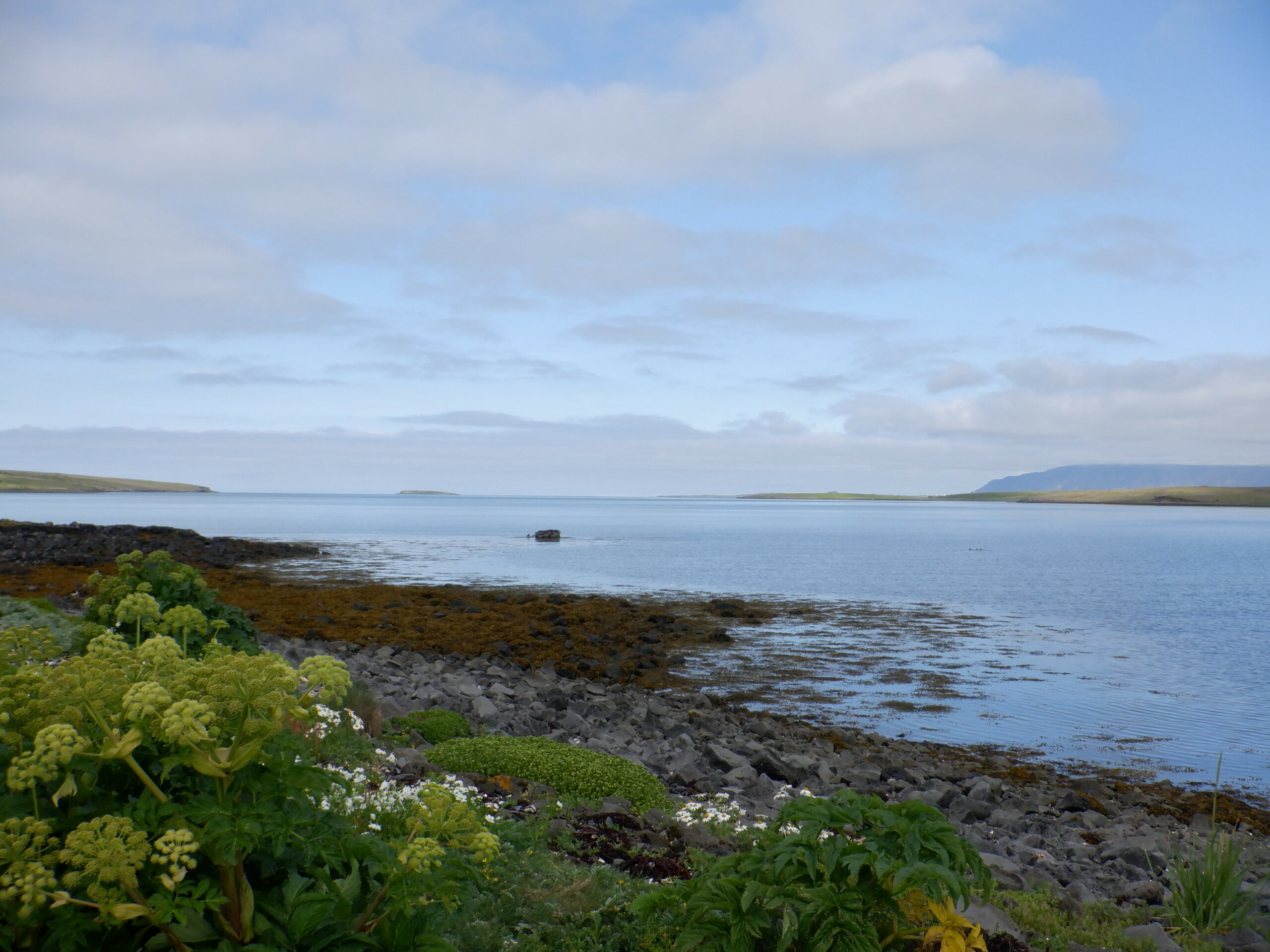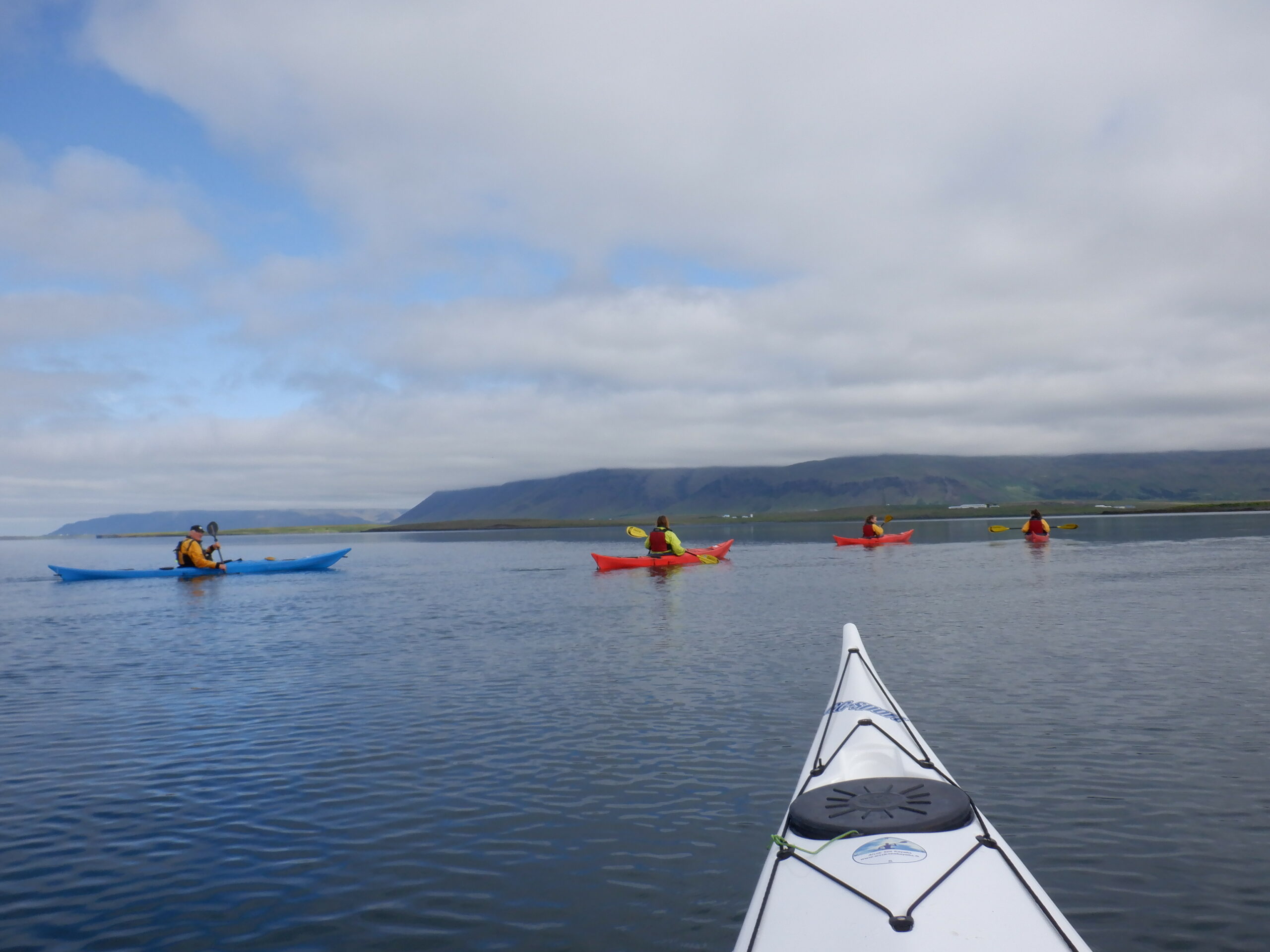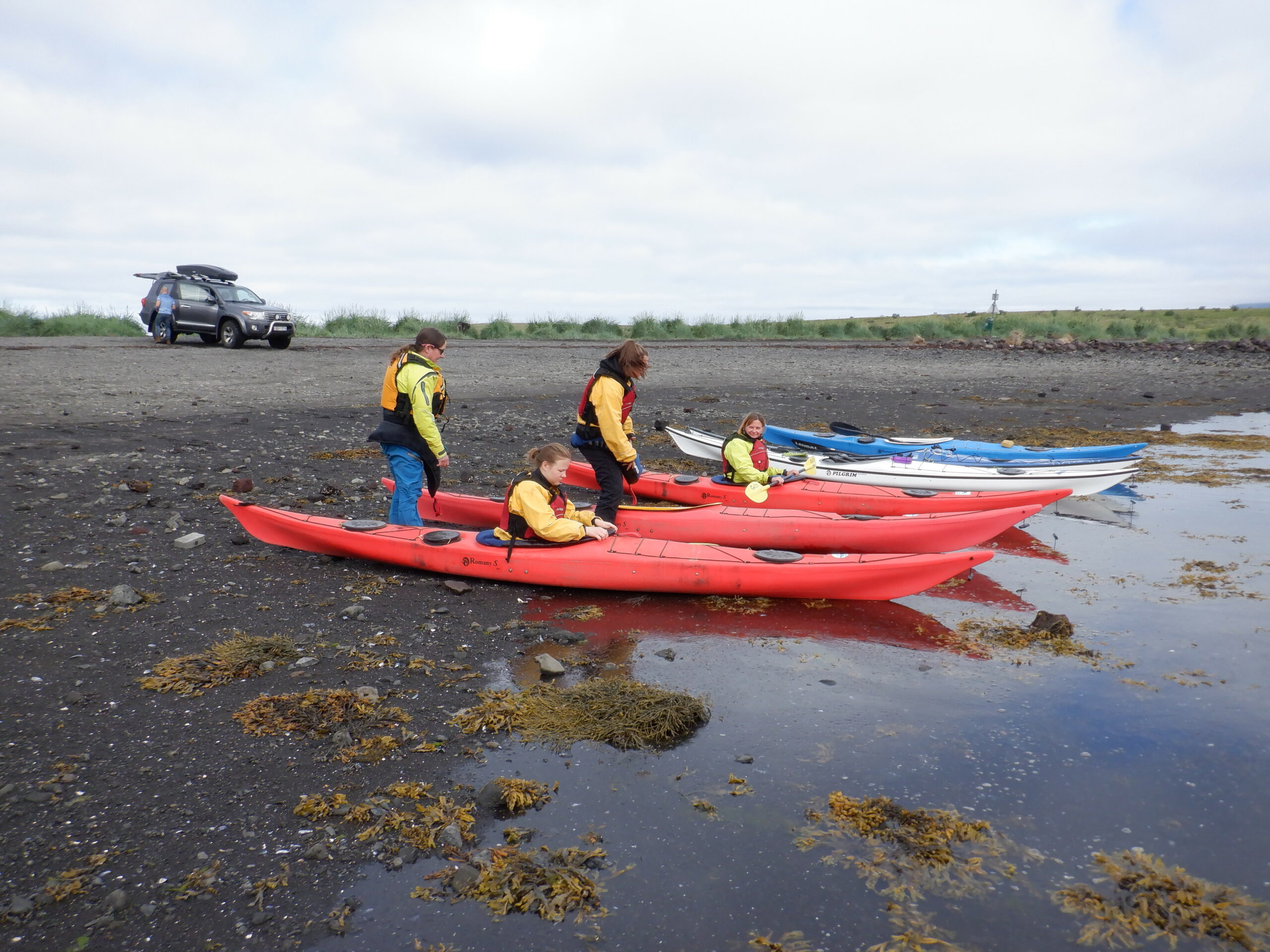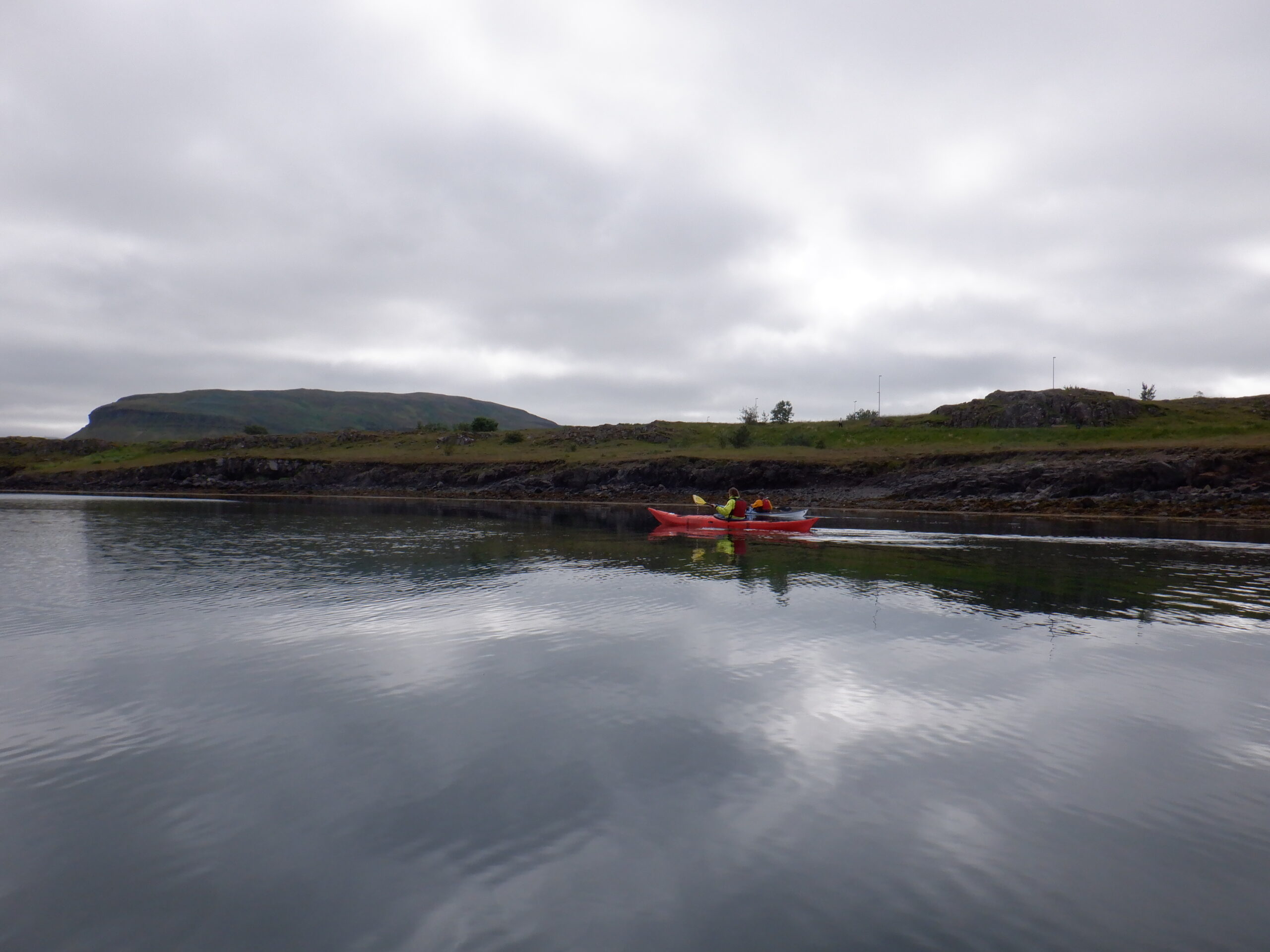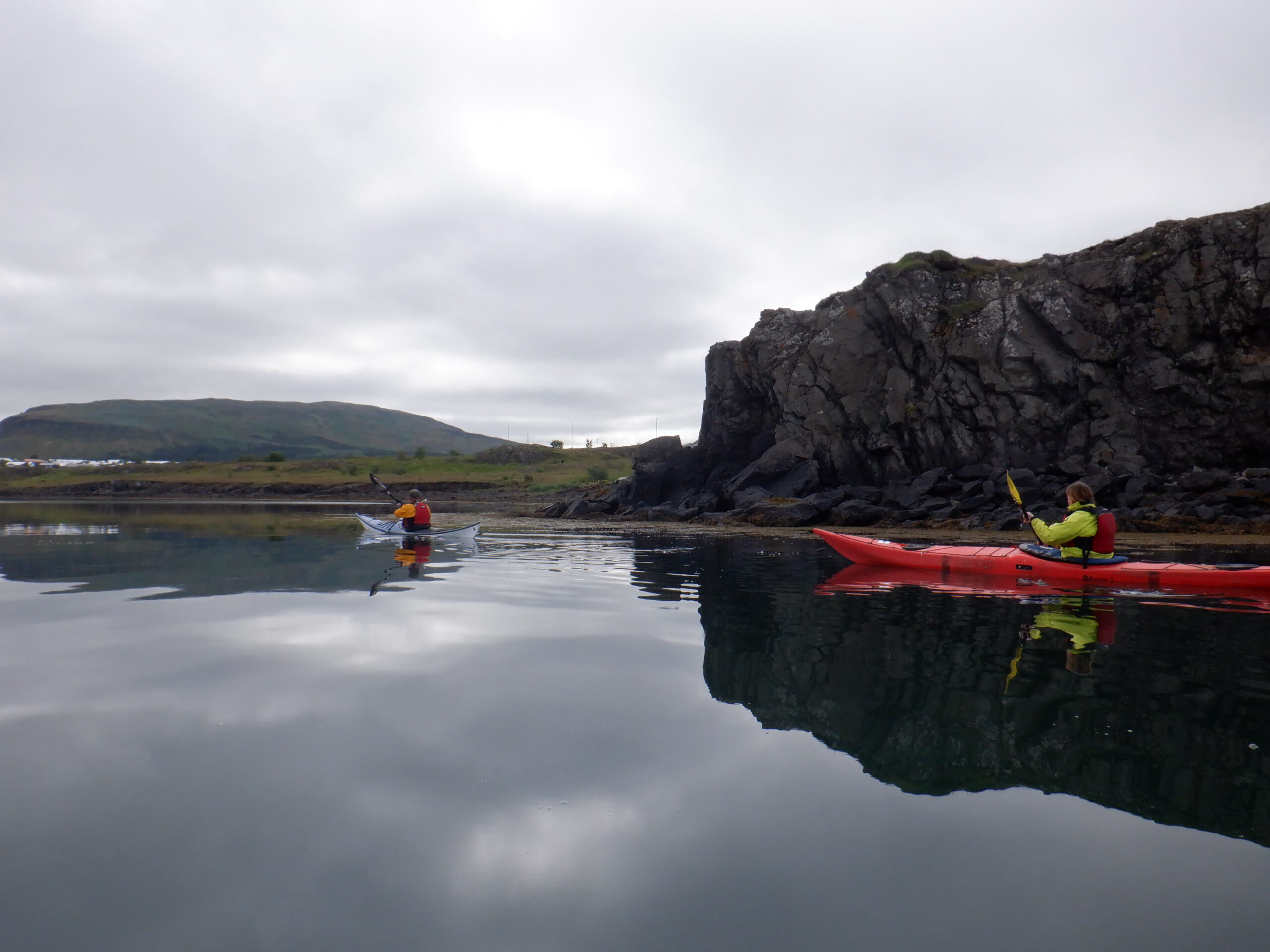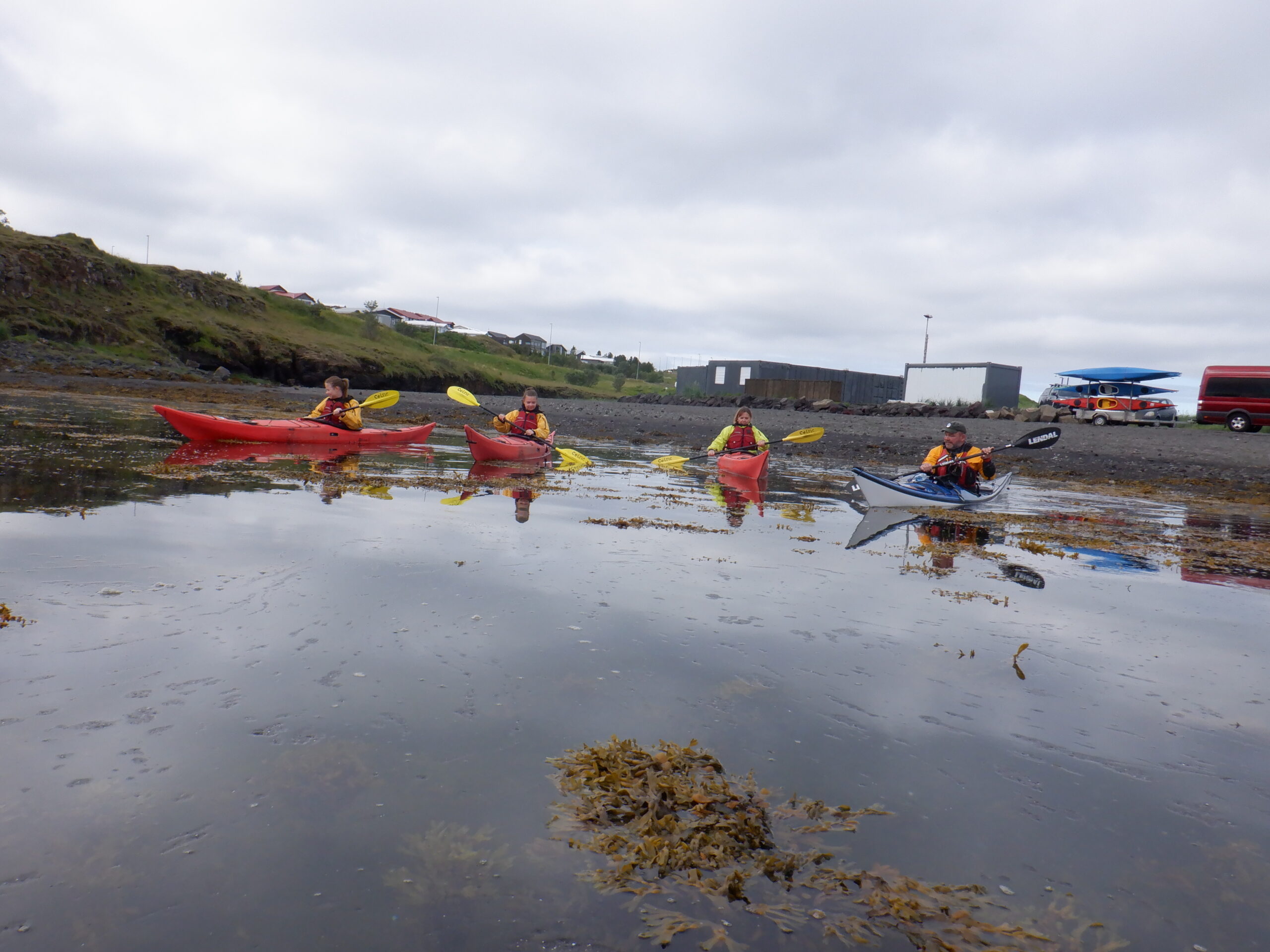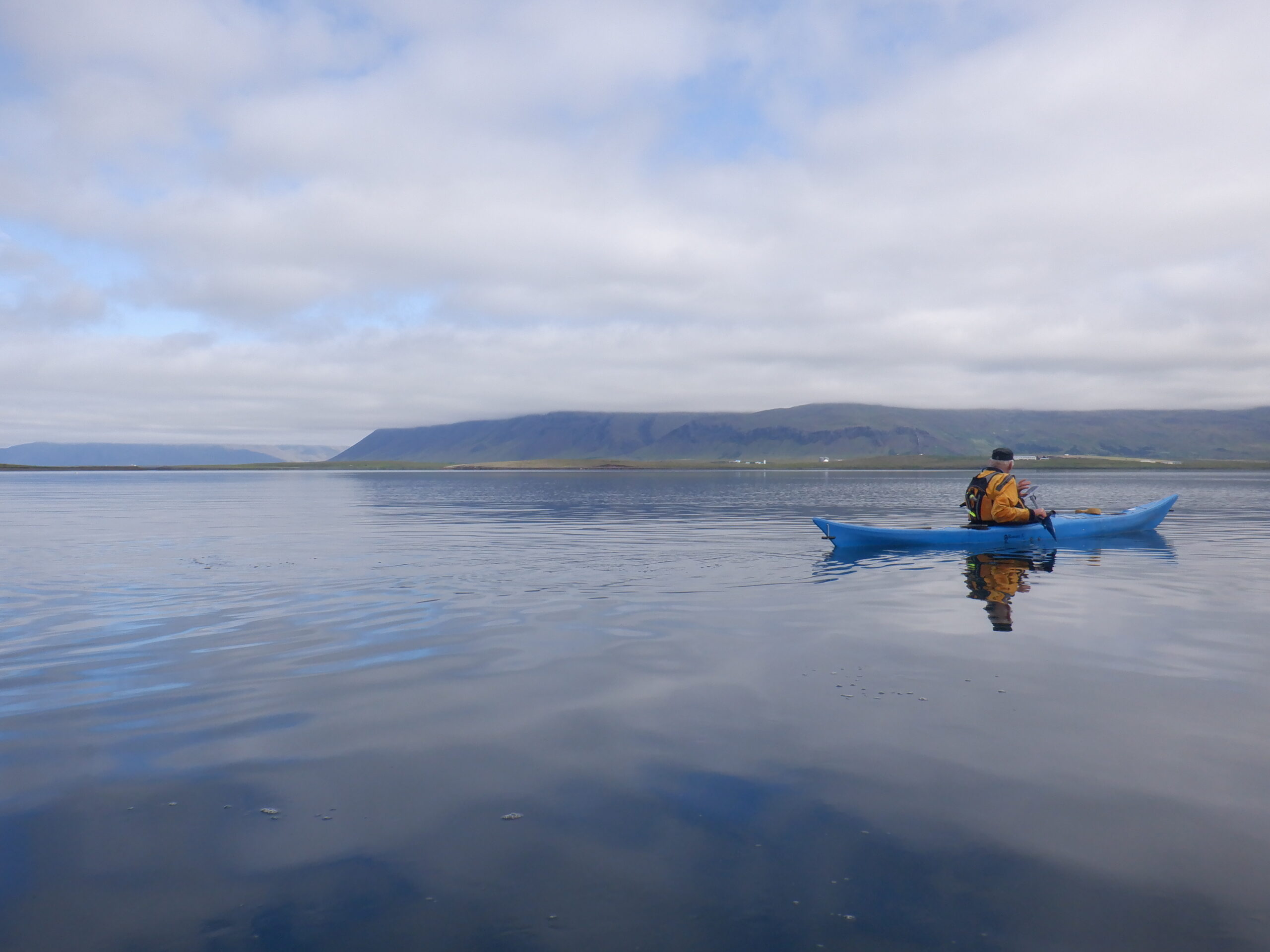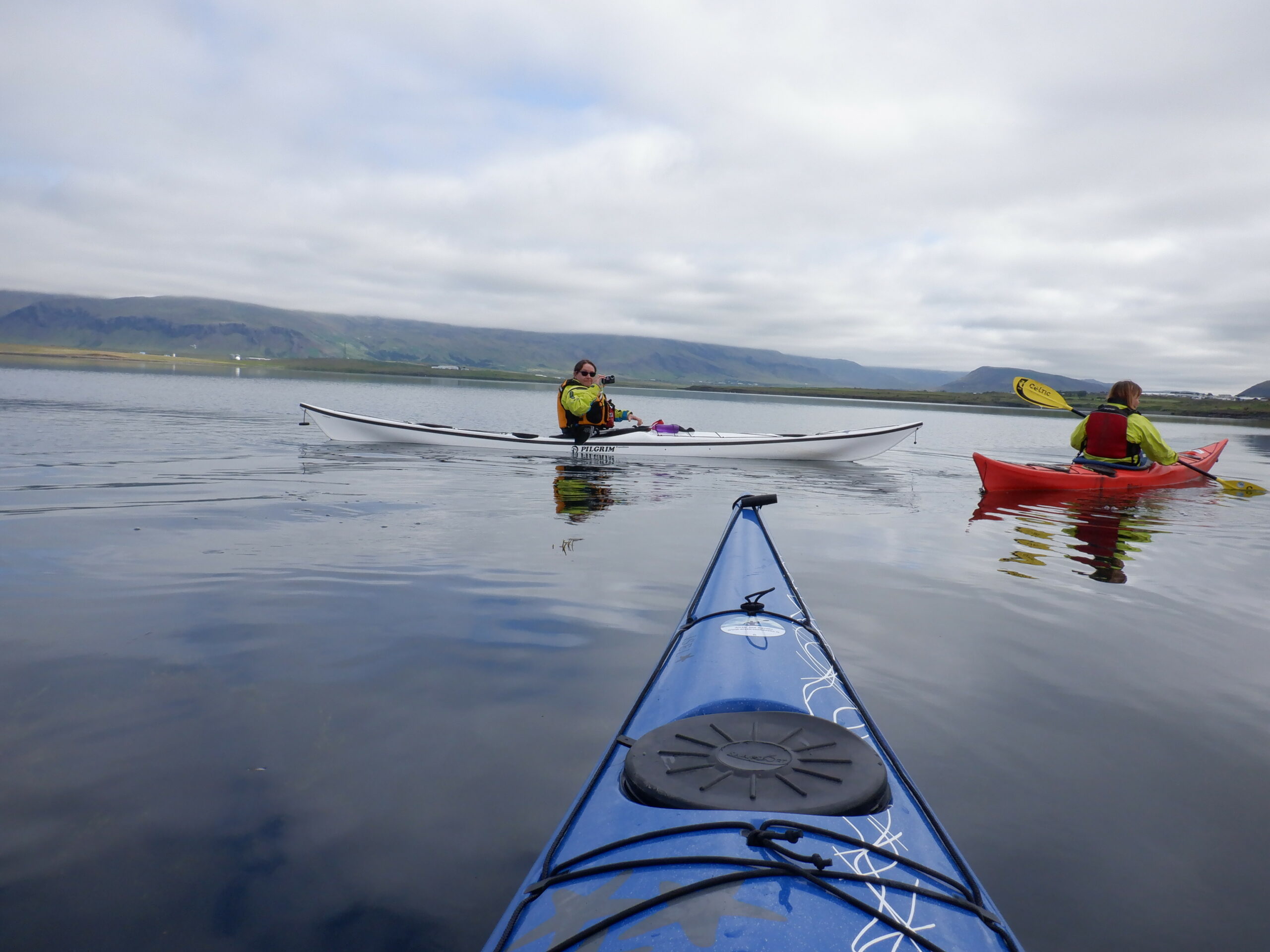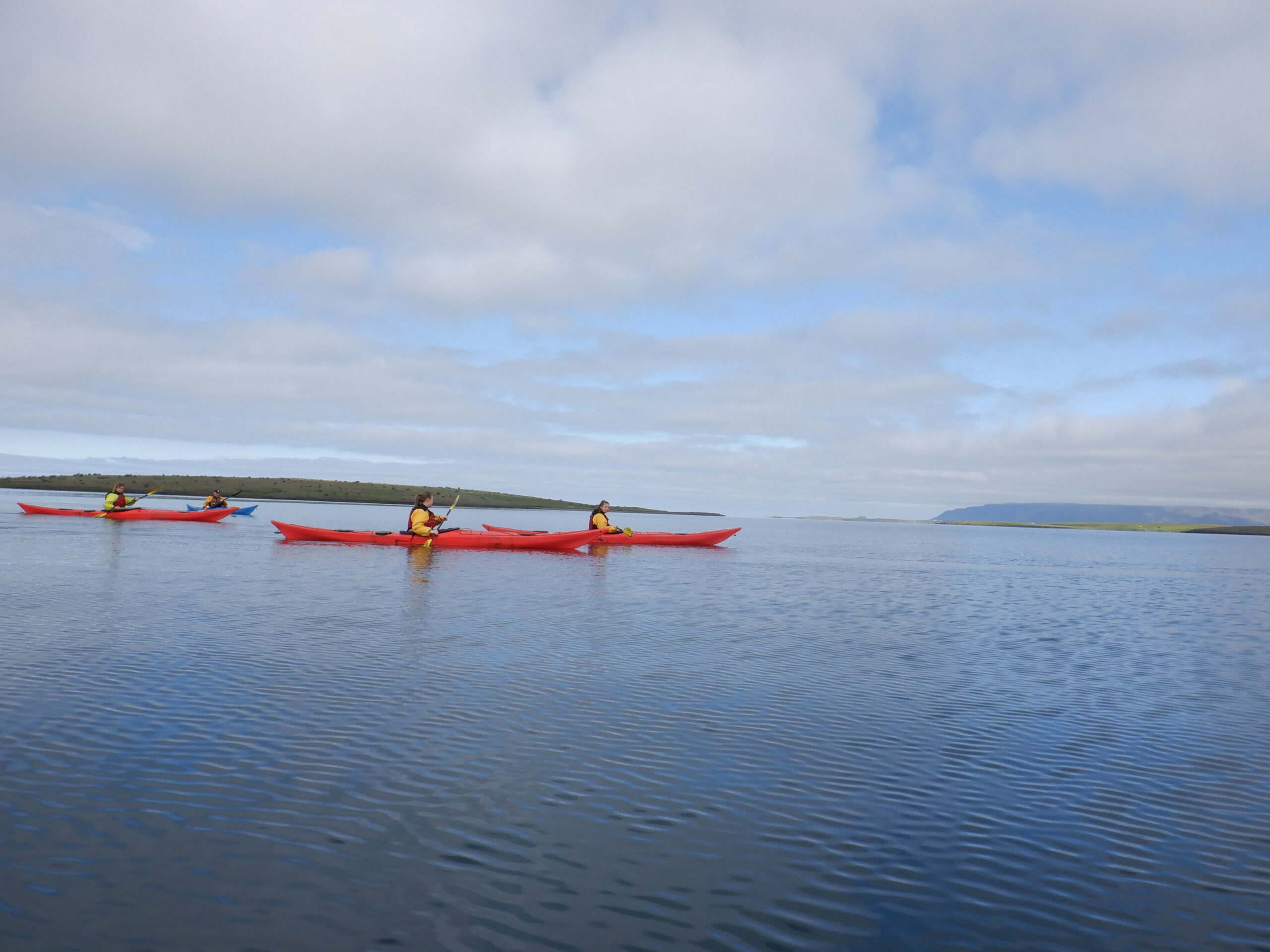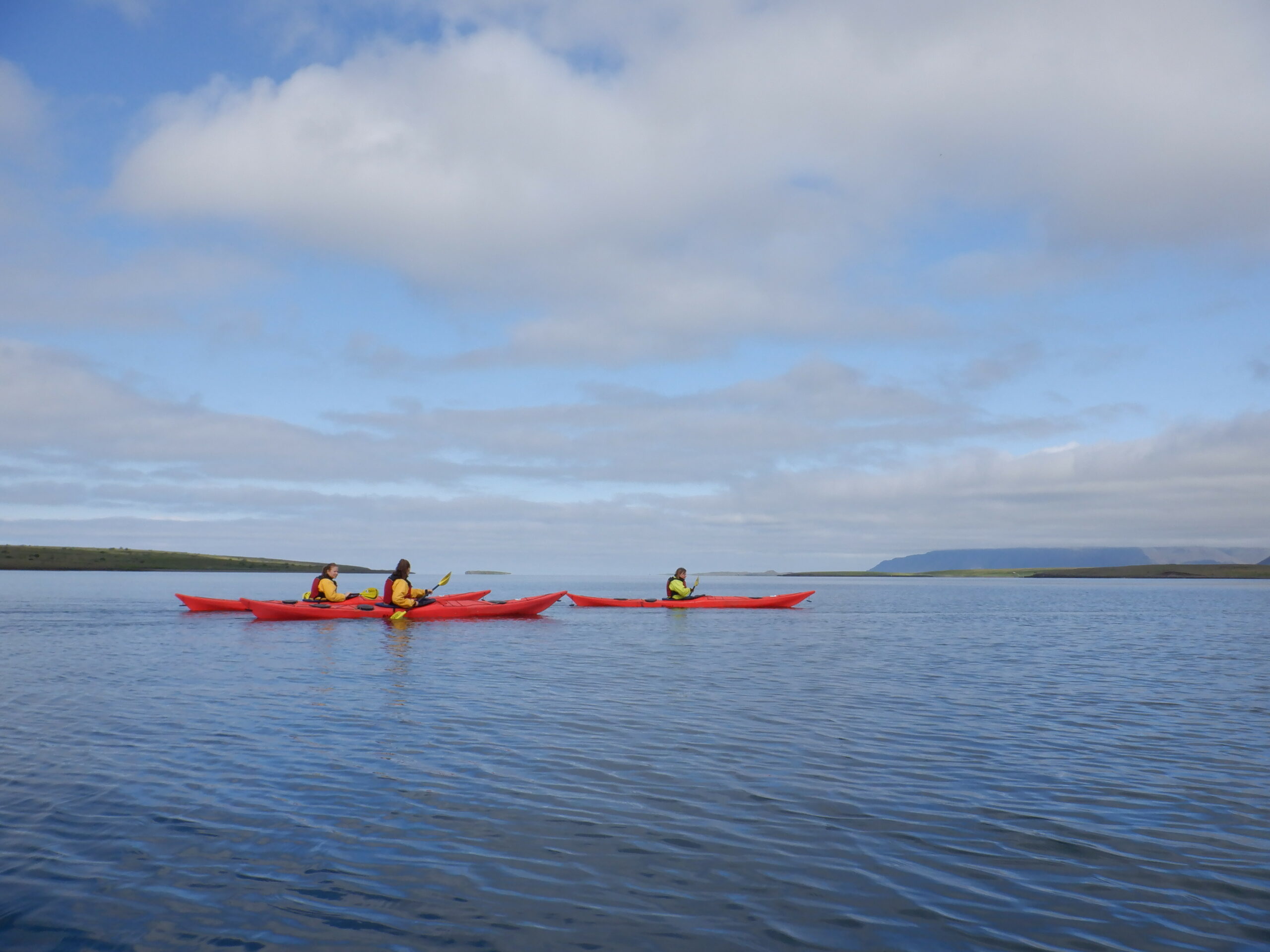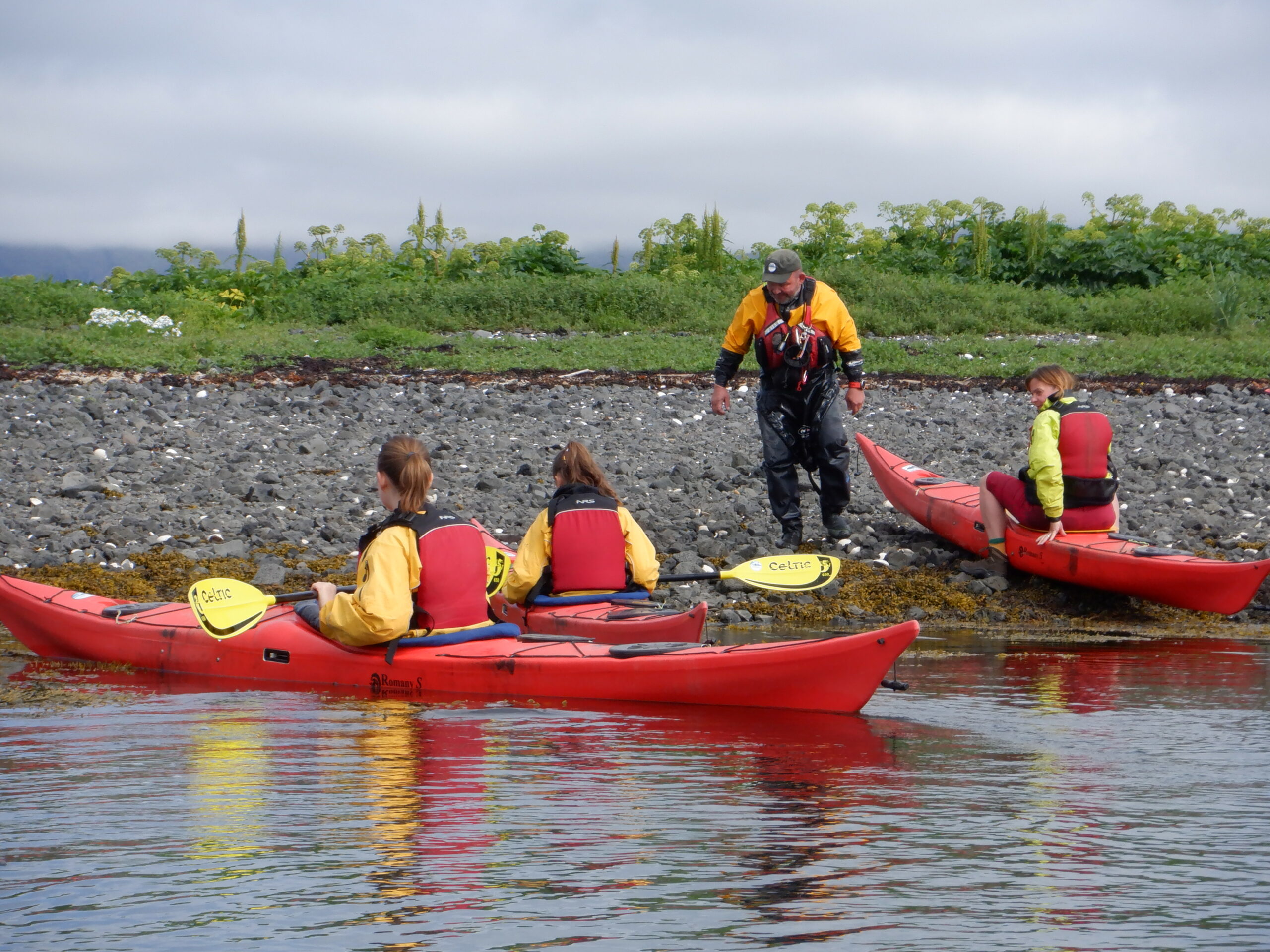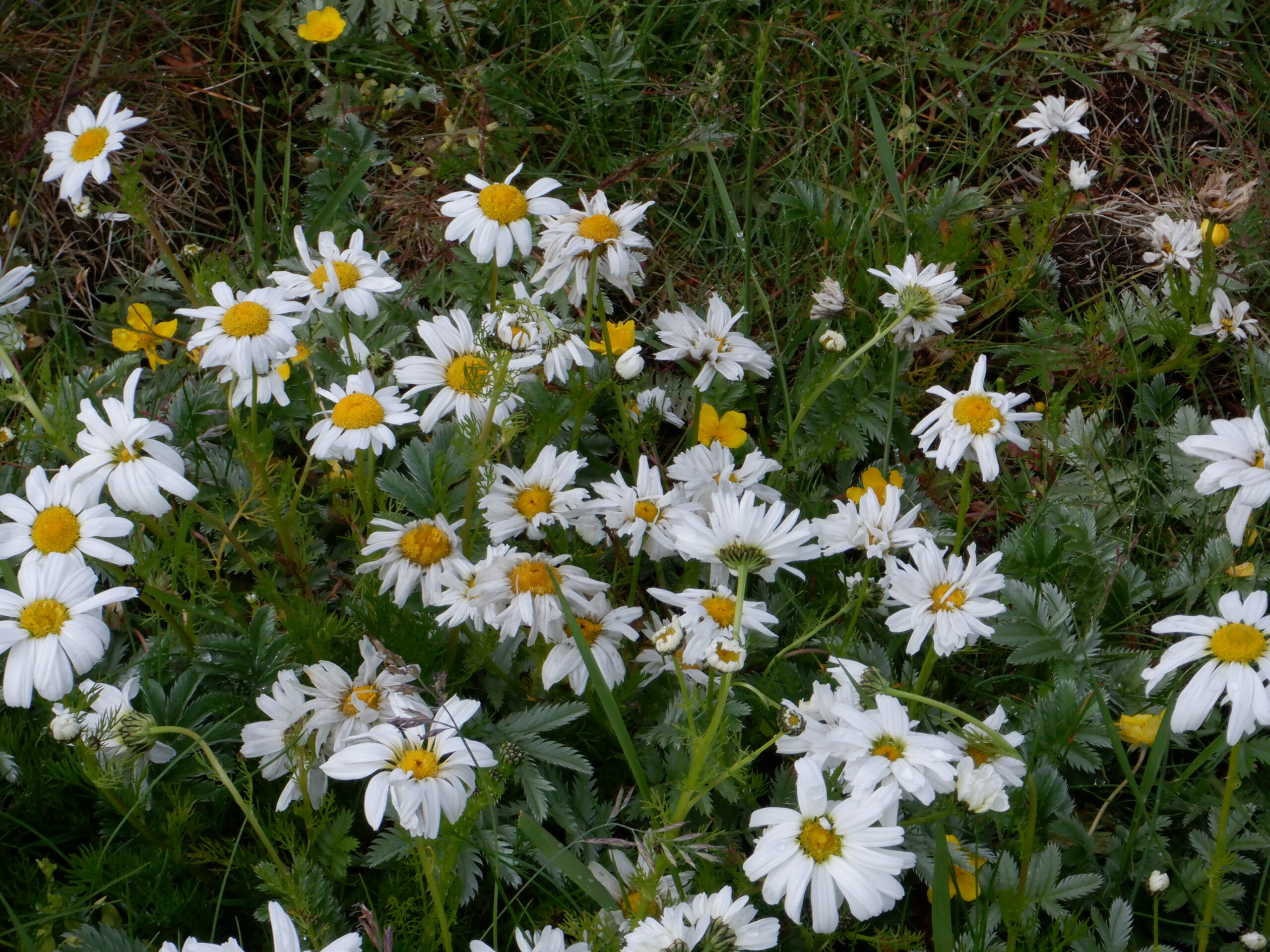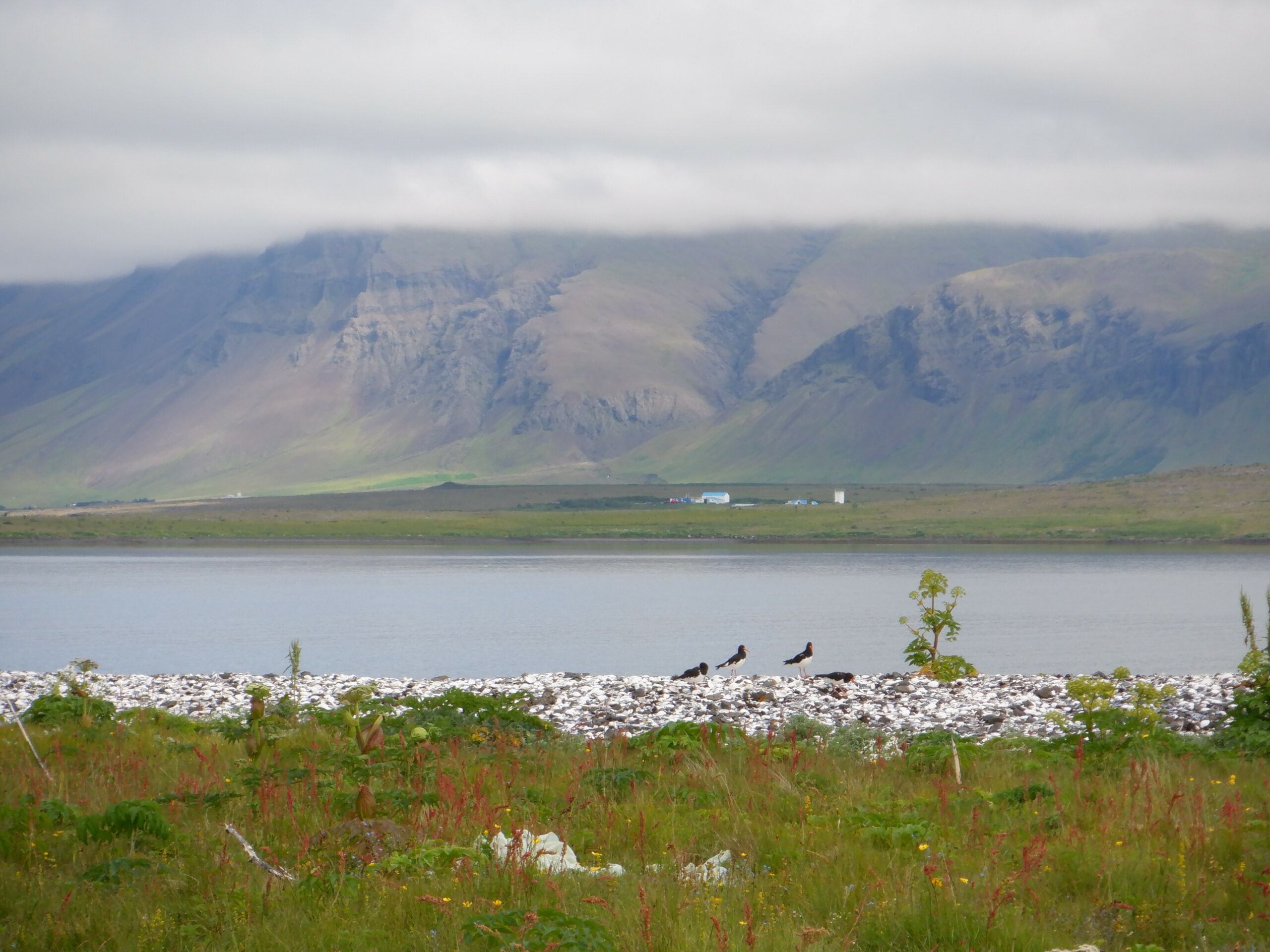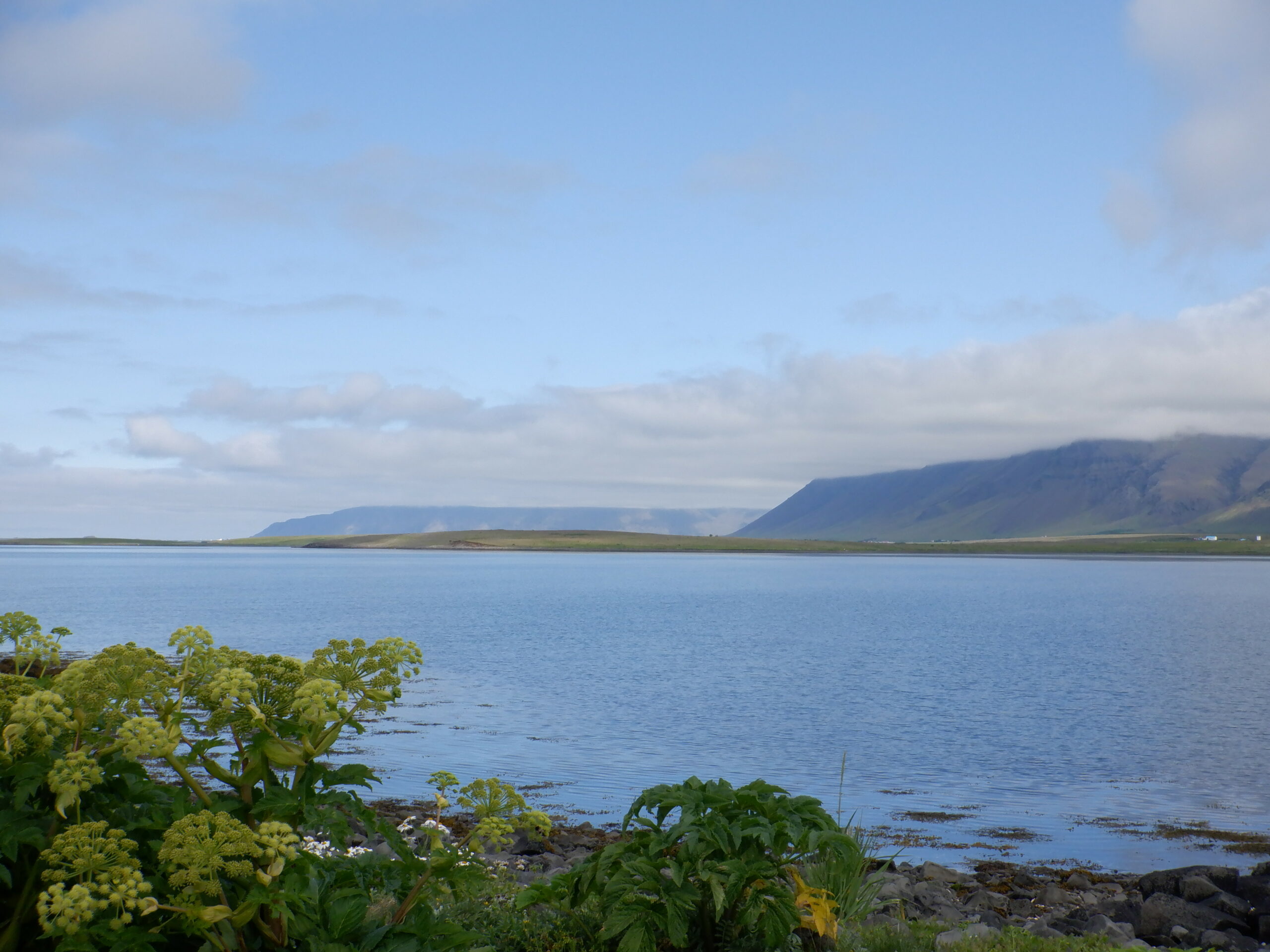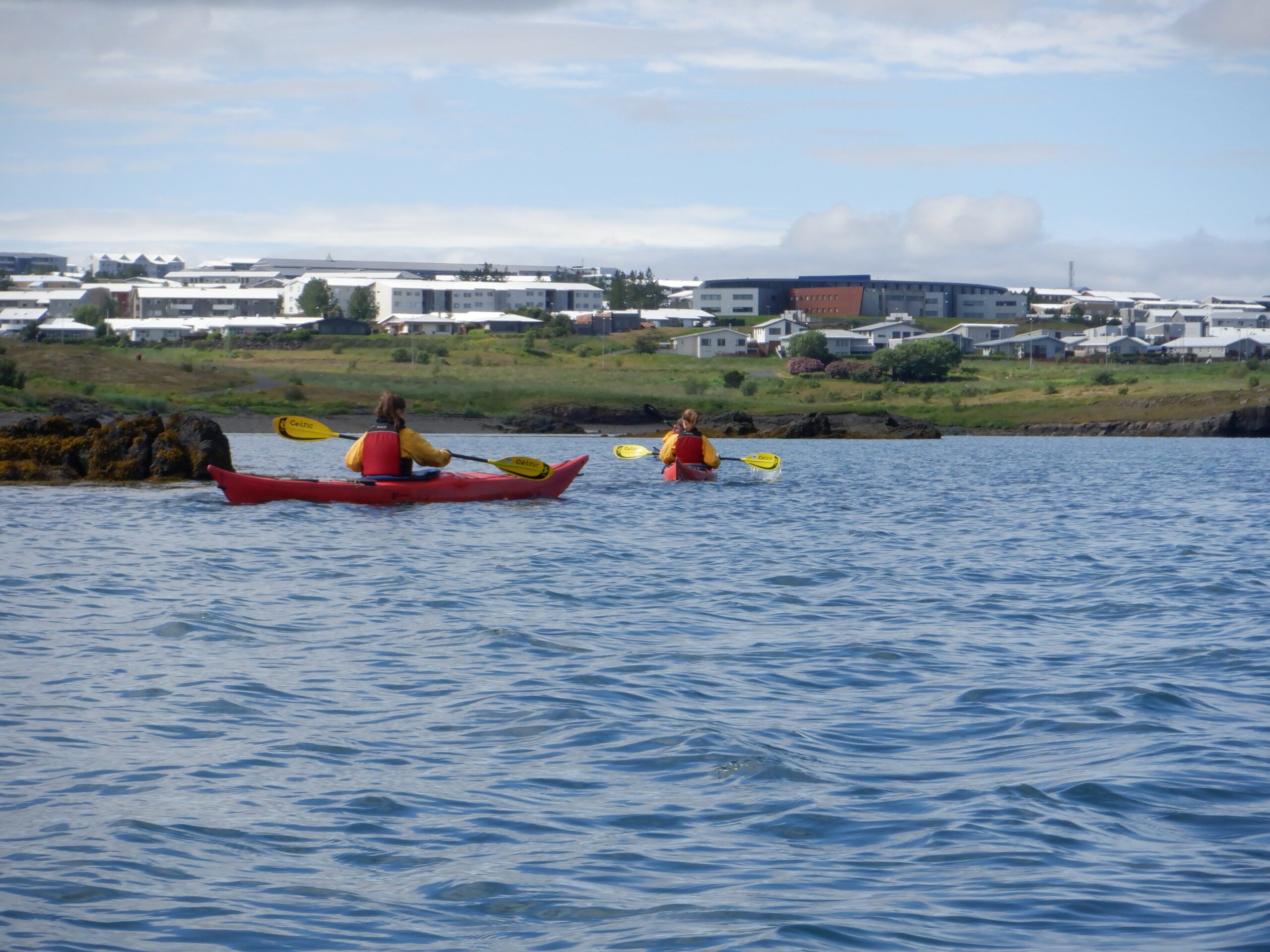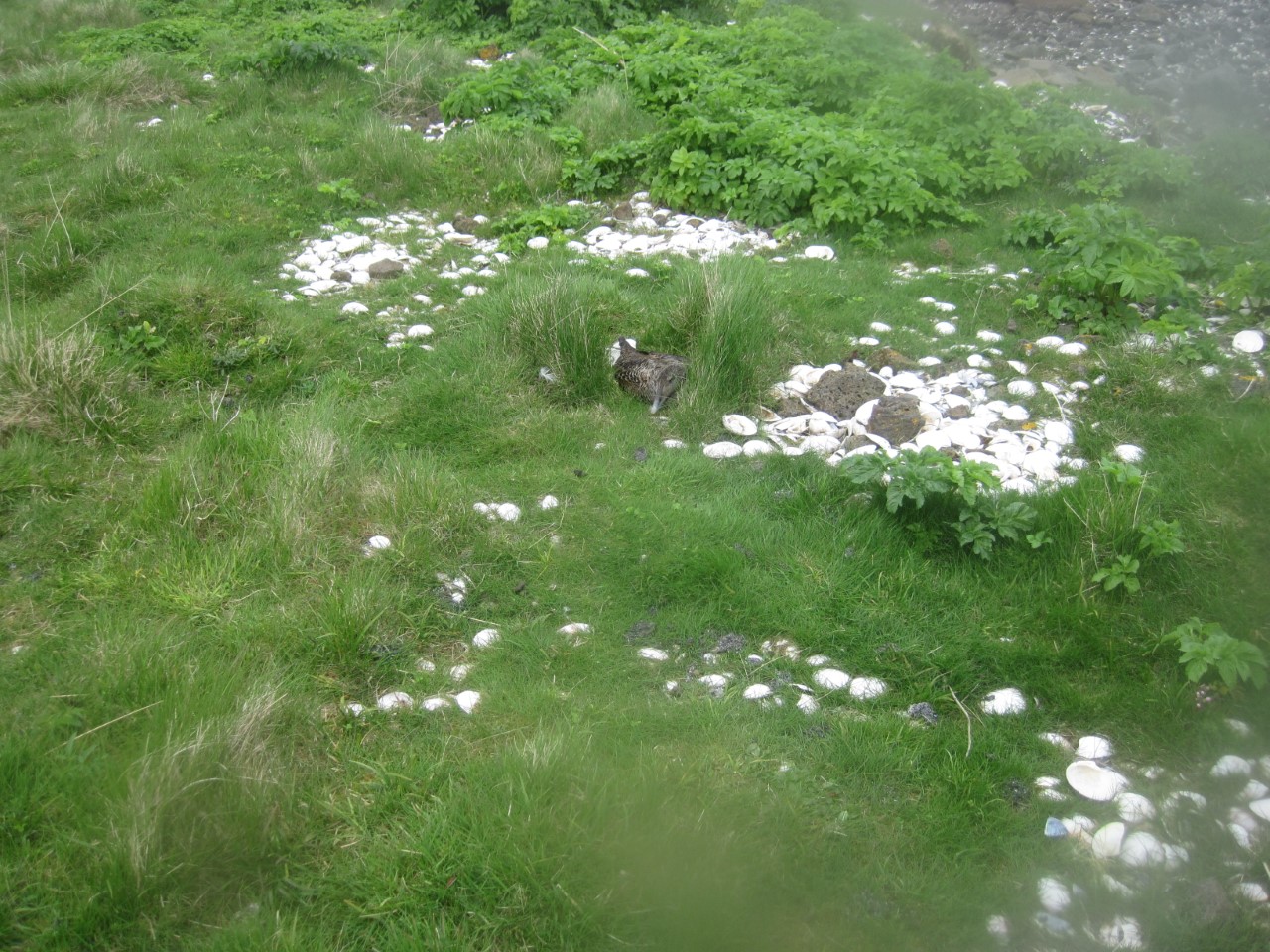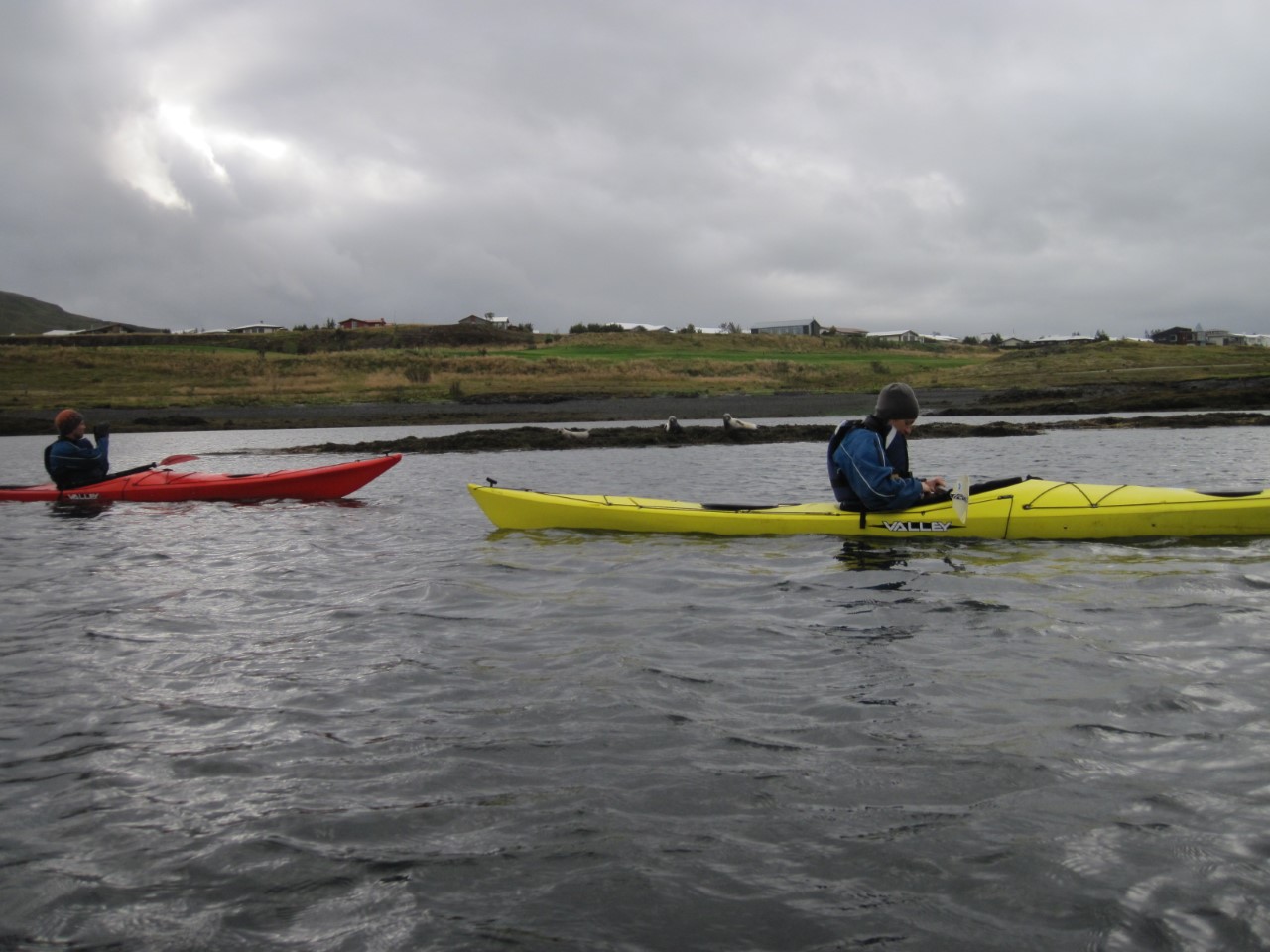 Kayak Multi-day Trips or Expeditions
We can arrange trips of 2 or more days with wild camping on a remote island or deserted area of the coast. Training is included within your trip if necessary. We can also arrange to camp at a campsite with facilities if that is your choice. We operate these trips often in the area of Breiðafjörður on the west coast of Iceland, however, we can tailor a trip in an area of your choice. We are able to include fishing by kayak and bathing in natural hot springs in your trip. Transport and hire of kayaks and equipment is available. Please contact us to discuss.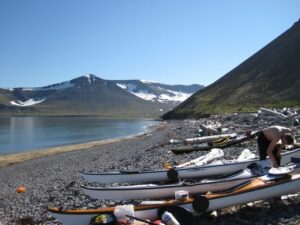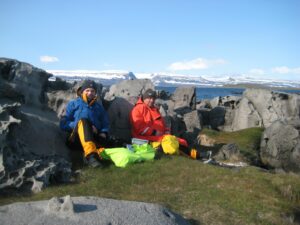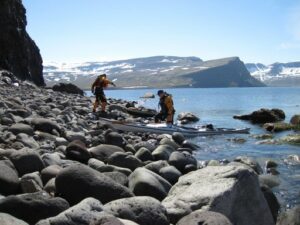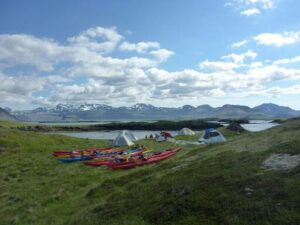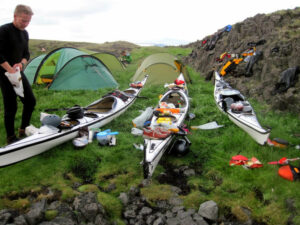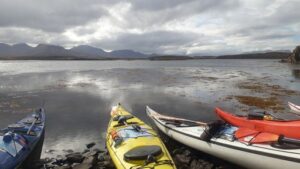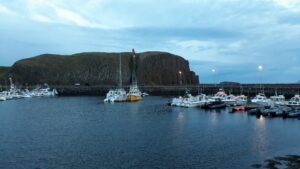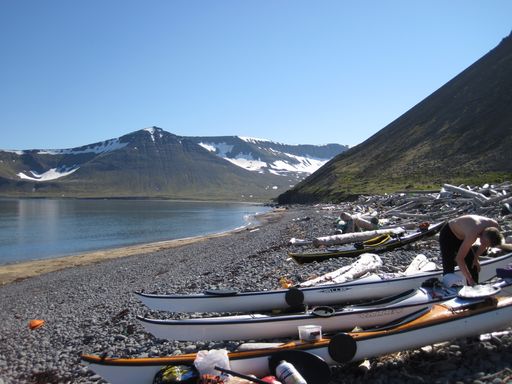 Why Outdoor Adventure with Arctic Sea Kayaks?
Fresh air and nature is good for your physical, mental and spiritual health. We offer an holistic experience where you will build a rapport with your knowledgeable guides, get back to nature and recharge your batteries with memorable experiences.
An unforgettable Icelandic experience with qualified, knowledgeable guides.