Do you want to see and experience Icelands friendly active volcano, kayak the fjords and bathe in hot springs?
We are an established NDK expedition centre sea kayak tour company running a demo Combined activity sightseeing trip to Iceland at a super cheap demo price.
13-16 October 2022. £295
13-20 October 2022. £495
Includes:- flight transfer, transport to and from activities, guiding for activities by knowledgeable expert guides, kayak equipment, lunchpack on activity days, advice & guidance for accommodation, shopping etc, meet at Manchester airport by representative for flight to Iceland. Flights are also available from Luton airport
Activities:- Volcano hike, sea kayak day tour in Reykjavik area and tour of Reykjavik , hike to hot river with bathing and tour of Hveragerdi and selfoss towns, Golden circle tour including visit to Geysir hot spring, tomato and beehive greenhouse farm and specialised tour of the non-tourist side of Gulfoss waterfall, Northern lights hunt when skies are cloud free.
Level of experience required:- Kayaking – we can provide a separate sea kayak tour for beginners and experienced people. (We are an NDK sea kayaking centre with quality boats), Hiking – need to be able to complete a 14km hike of 300m elevation over mixed terrain at slow to moderate pace.
Flights – from Manchester or Luton airport – cheap prices currently.
Accomodation – Can be arranged in a hostel in Stokkseyri or Reykjavik for approx £30 pppn
Not included – Flights, breakfast & dinner. (lunchpacks will be provided for activity days), accommodation (we will assist you with this)
You will need:- Hiking boots, Swimwear, Towel, Waterproof trousers, Shoes to kayak in you are happy to get wet, Warm clothes, Waterproof jacket, Hat and gloves, Drinking Water bottle, Rucksack, Walking poles desirable but not essential.
Nature as we know has a mind of its own and although all reports suggest the volcano will still be active at this time there is no guarantee. It is still an interesting hike to see the fresh lava even if the volcano is no longer erupting. We will be going straight to the volcano hike after landing on the 18th if weather permits, other activities will be run on the day best for the weather conditions but the likely schedule will be:
Day 1 – arrival – volcano hike – northern lights
Day 2 – Sea Kayaking Stokkseyri – northern lights
Day 3  – Golden circle with a twist – northern lights
Day 4 – Hveragerdi hot river hike and bathe – northern lights
Day 5 – Kayaking and Reykjavik – northern lights
Day 6 – Optional day – northern lights
Day 7 – flight home
Contact arcticseakayaks@gmail.com
Kayak courses
Kayak courses are planned for the near future
Beginner, advanced and developer courses are available on request. Each course lasts for 4 hours, from 1600hrs until 2000hrs. The fee is ISK 20,000 per person and all equipment is included. The courses will be held at Geldingarnes, Reykjavik at the kayak club facilities or on the lake or sea at Stokkseyri.
Registration is with Magga at arcticseakayaks@gmail.com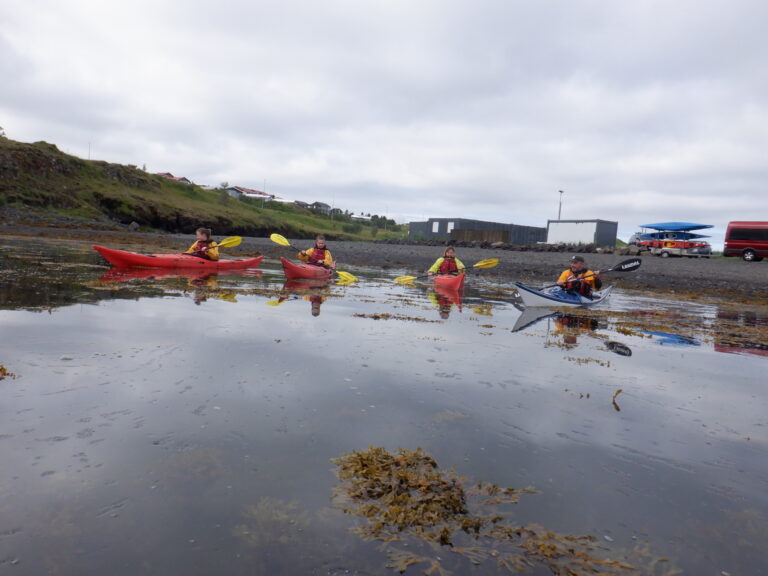 Kayaking Day Trips
We can offer day trips by kayak around the area of Reykjavik by kayak. You will see the variety of wildlife that resides around the beautiful Icelandic capital city. This is available for beginners and experienced paddlers. Quality Kayaks, equipment, transport and experienced, knowledgeable guides provided.
Cost: 19,900ISK/£112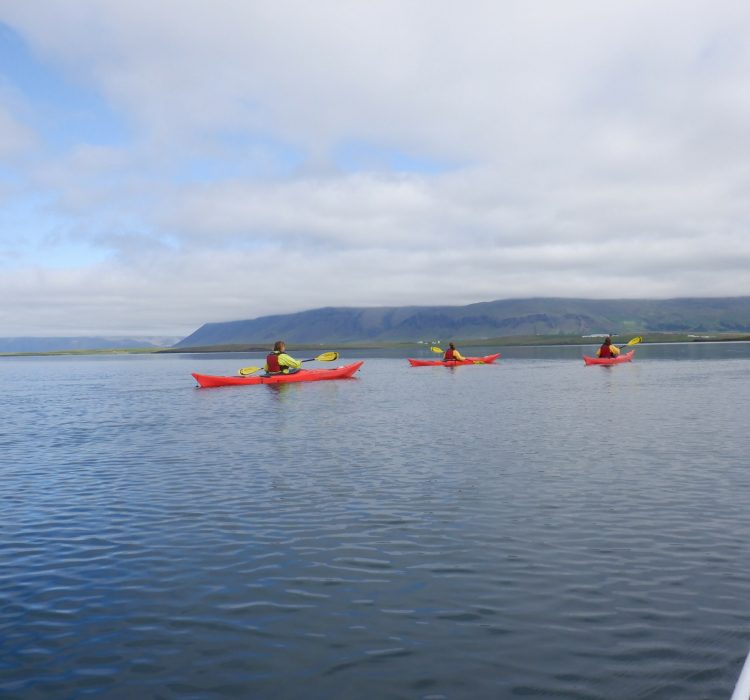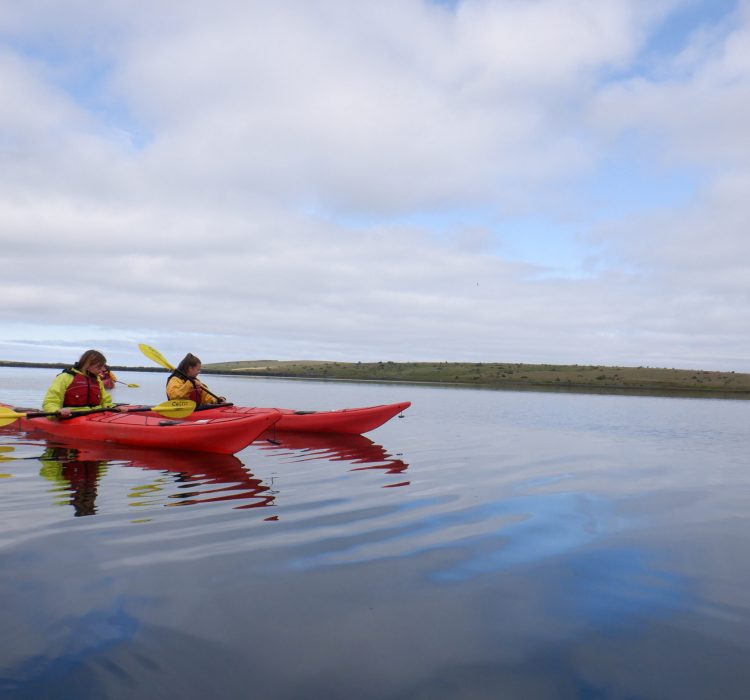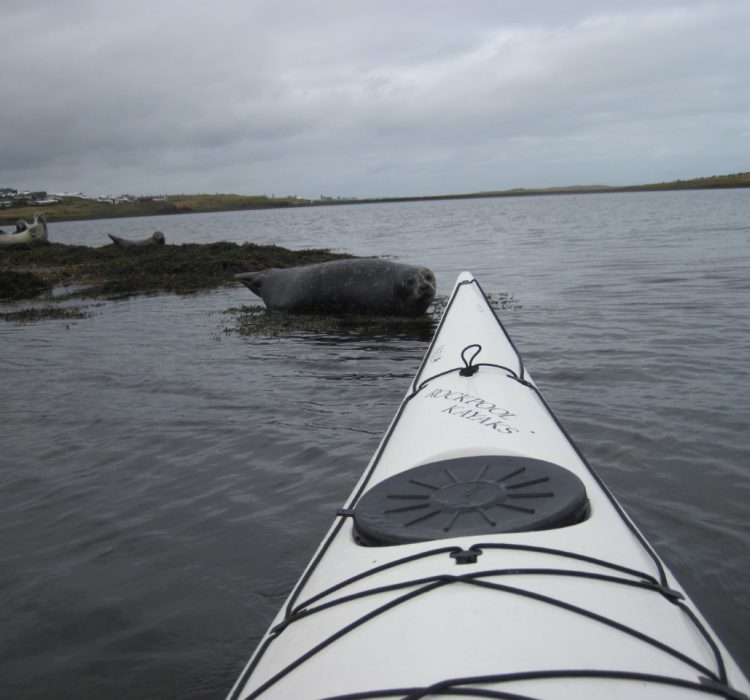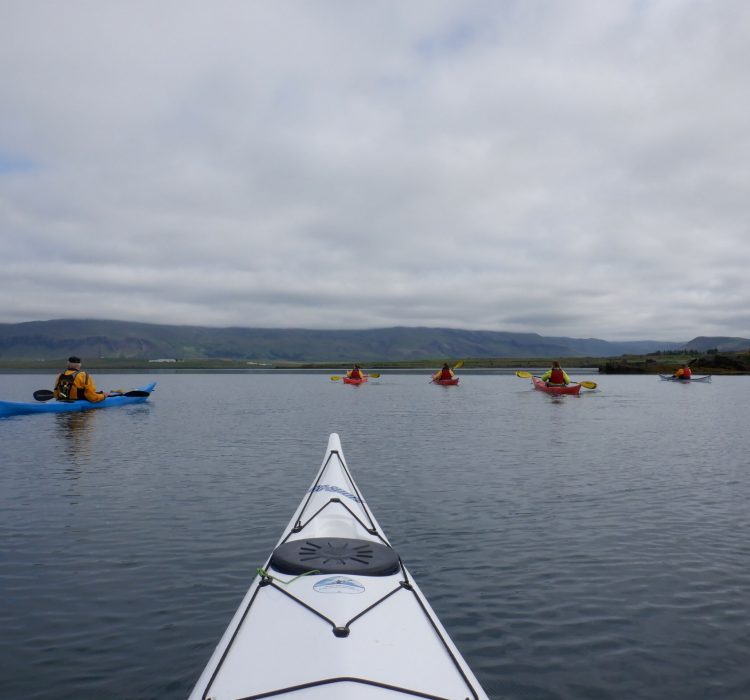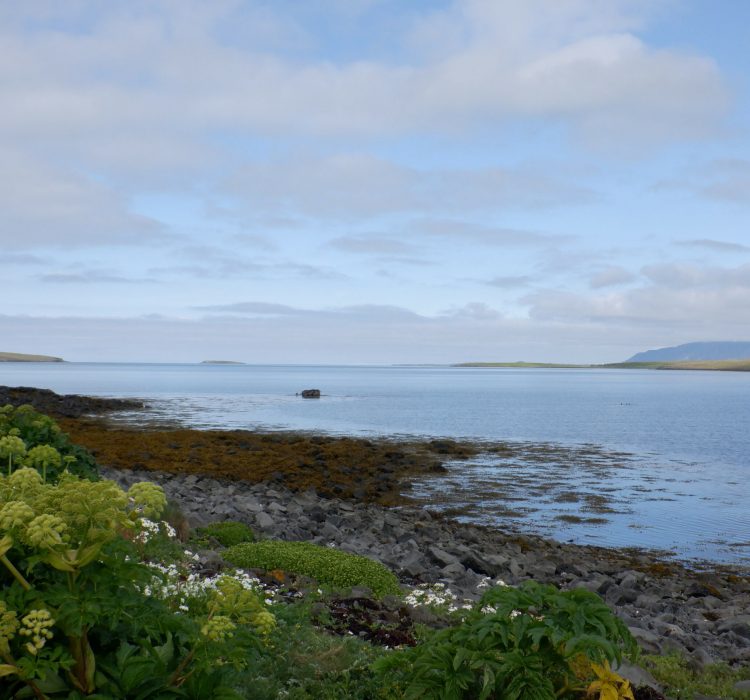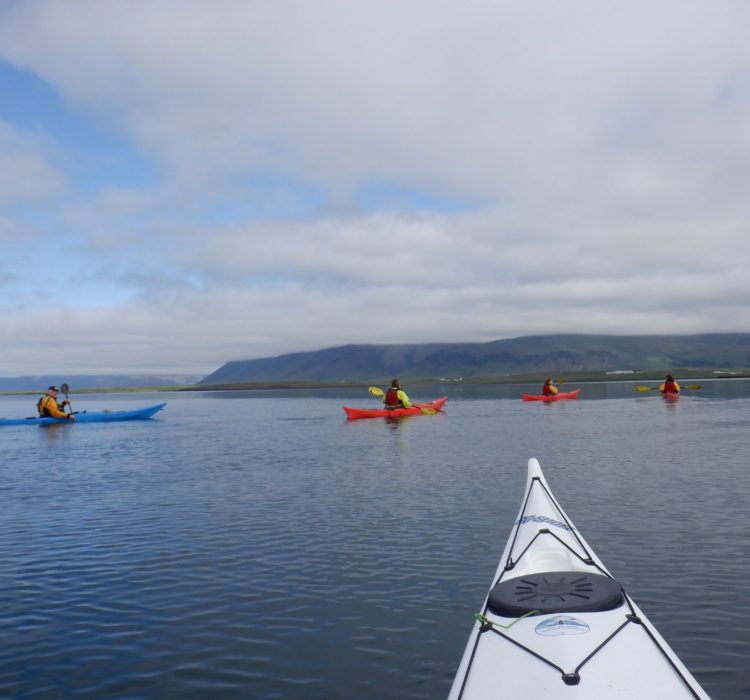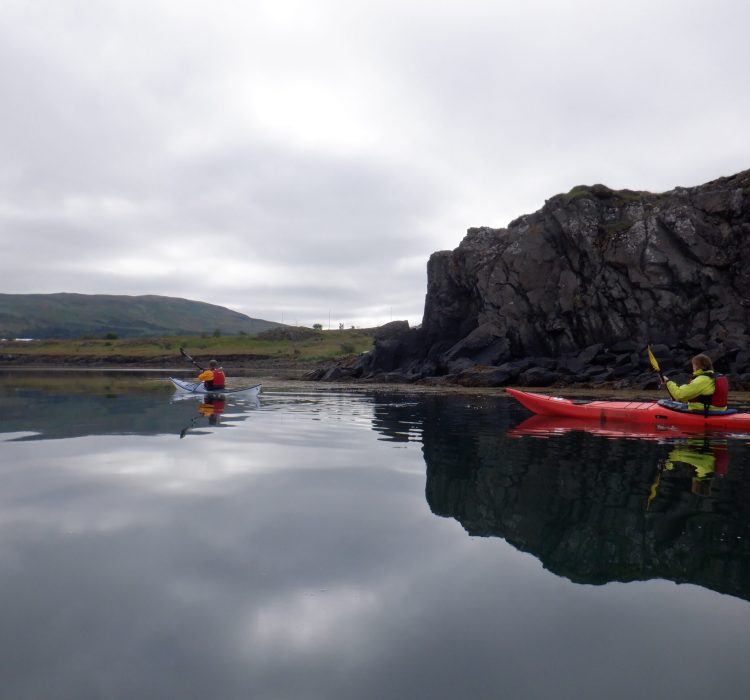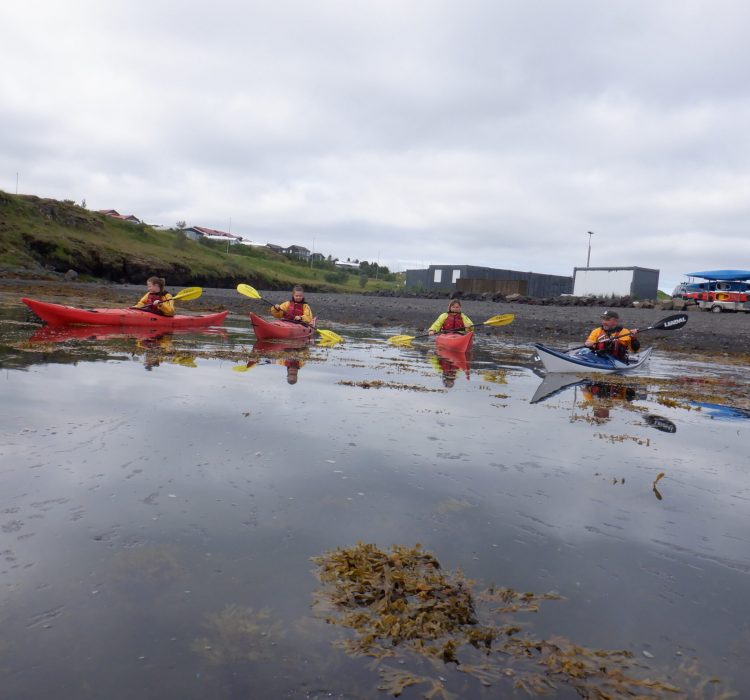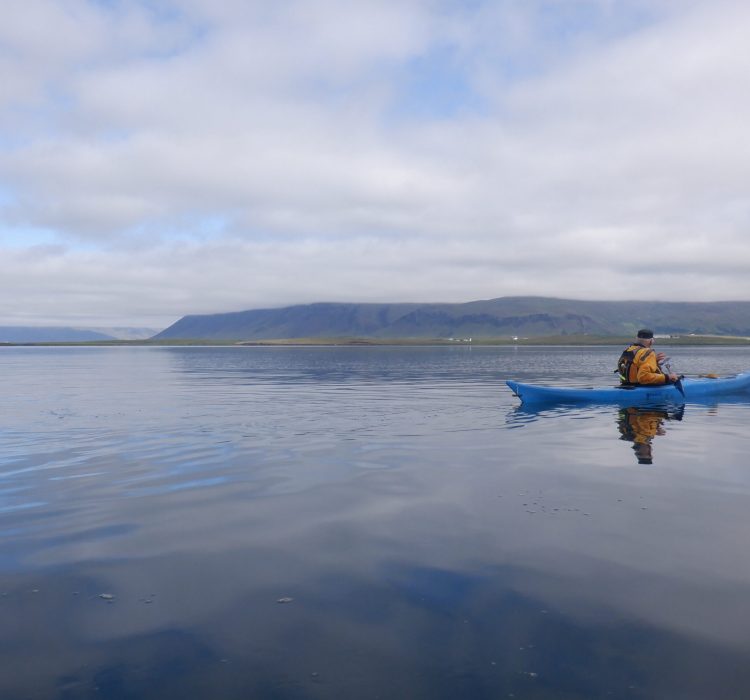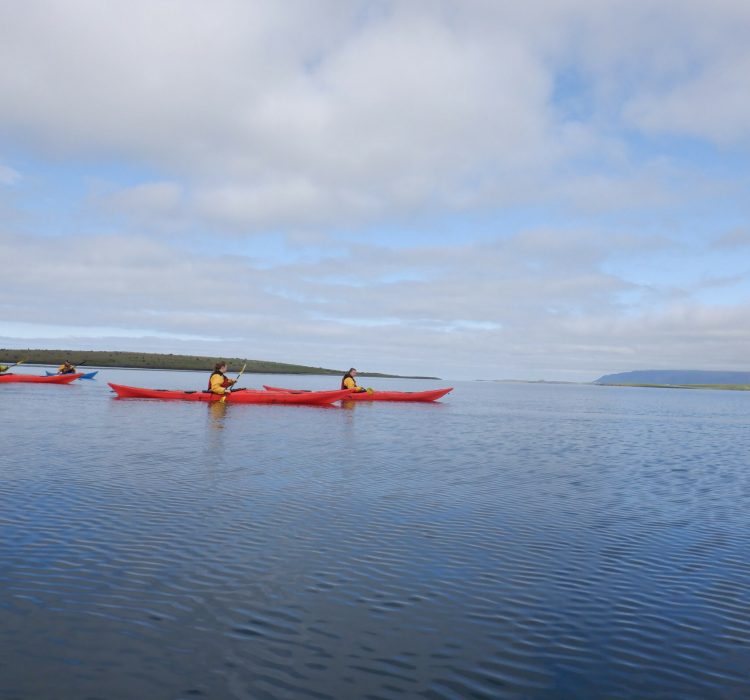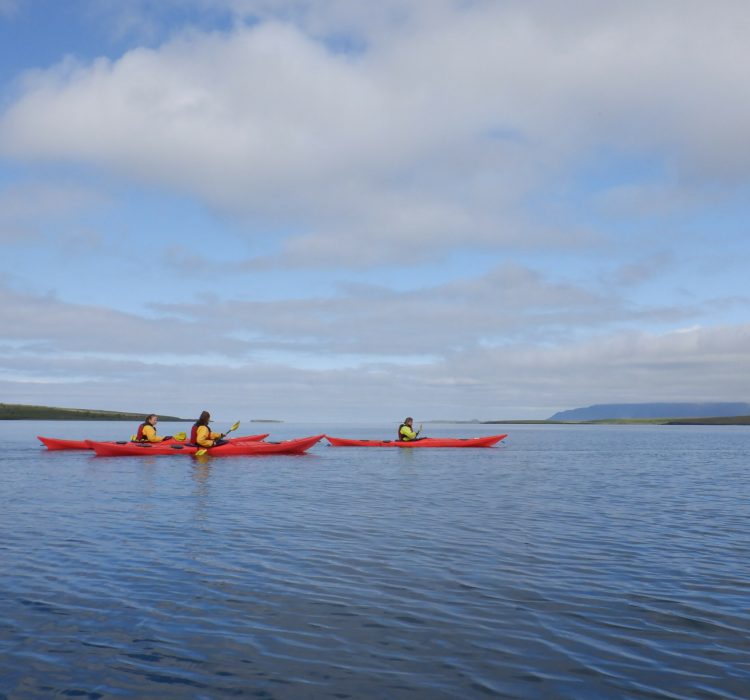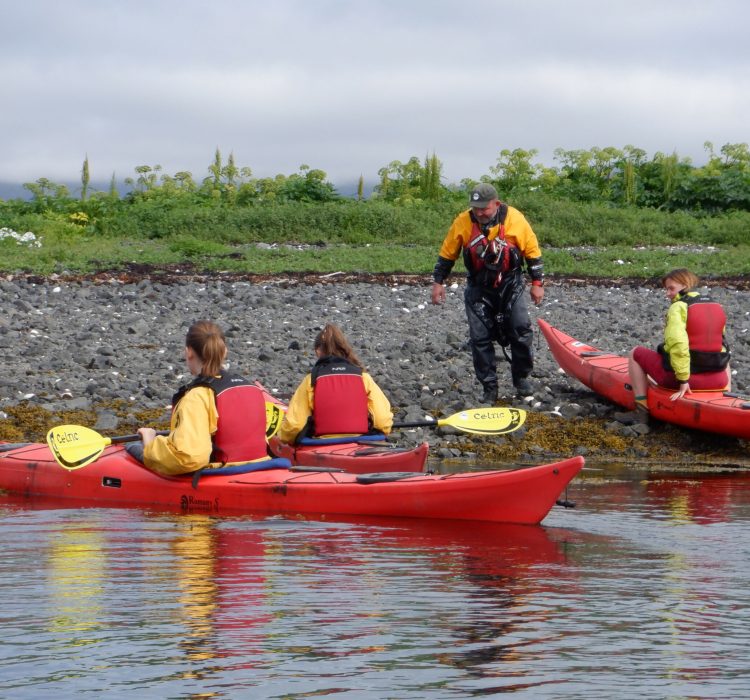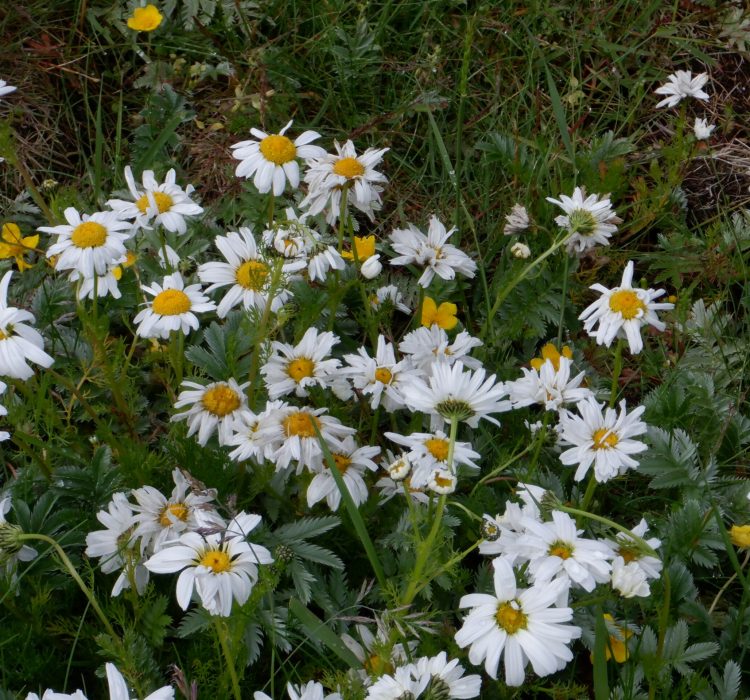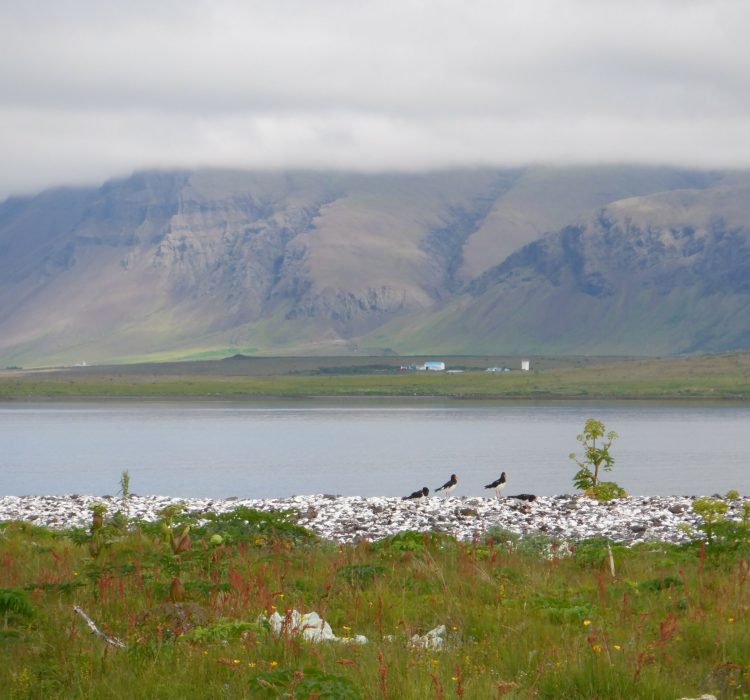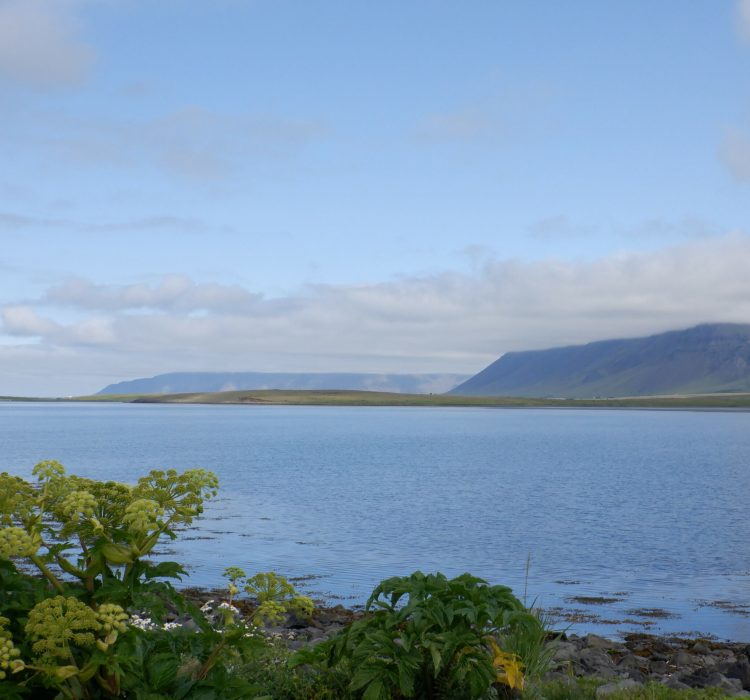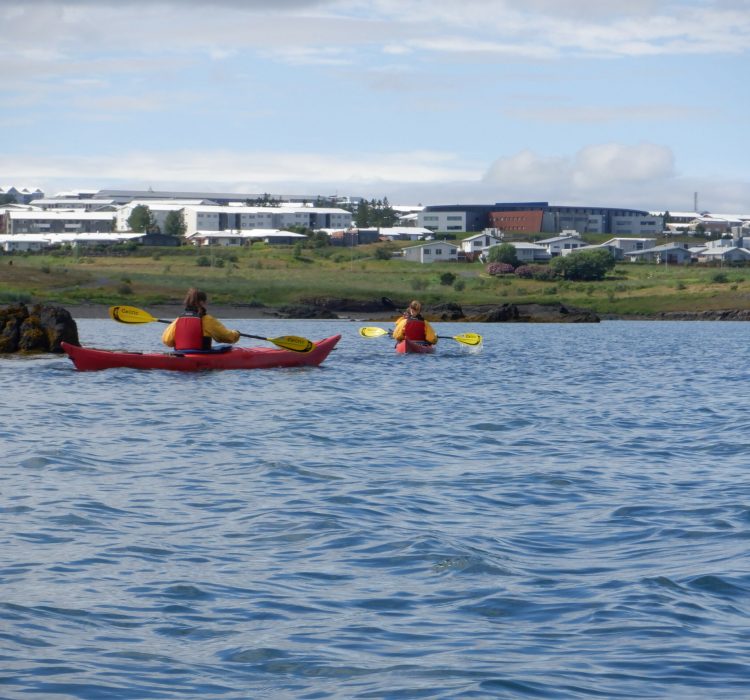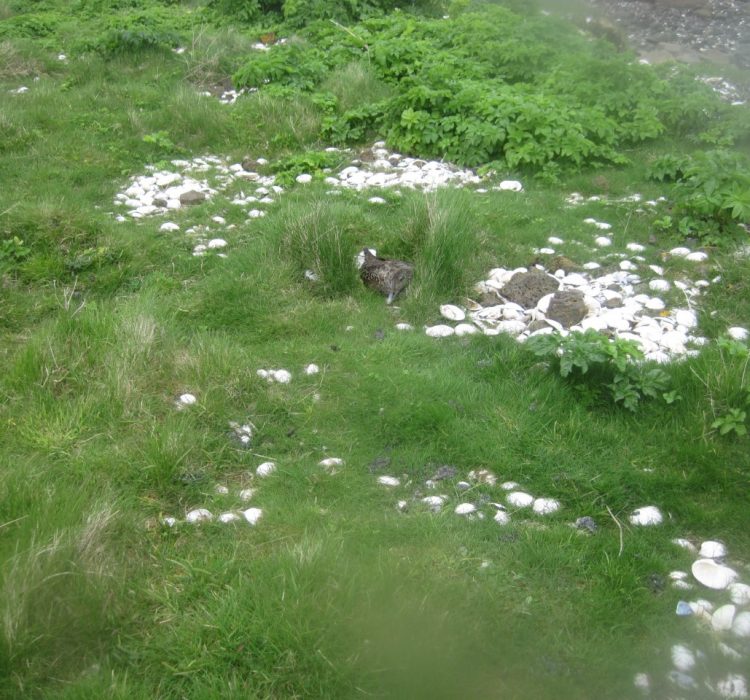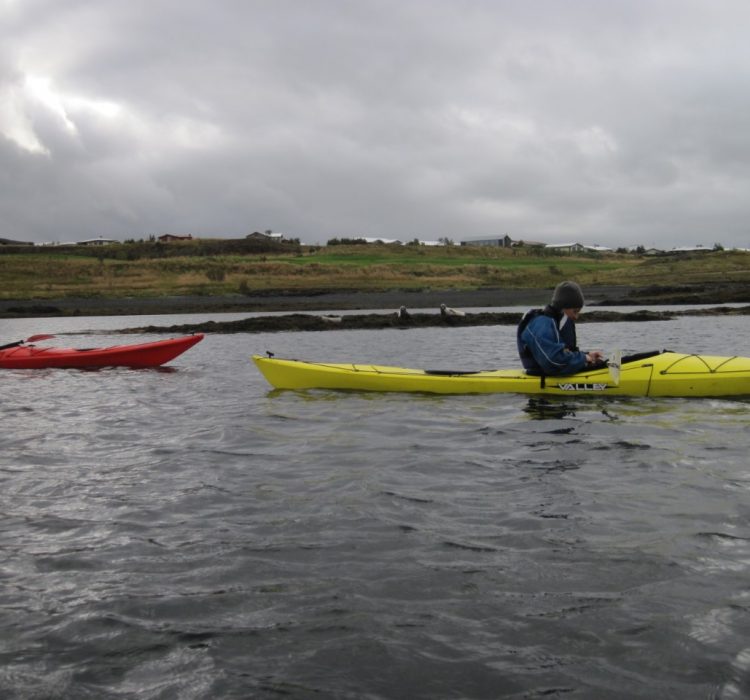 Kayak Multi-day Trips or Expeditions
We can arrange trips of 2 or more days with wild camping on a remote island or deserted area of the coast. Training is included within your trip if necessary. We can also arrange to camp at a campsite with facilities if that is your choice. We operate these trips often in the area of Breiðafjörður on the west coast of Iceland, however, we can tailor a trip in an area of your choice. We are able to include fishing by kayak and bathing in natural hot springs in your trip. Transport and hire of kayaks and equipment is available. Please contact us to discuss.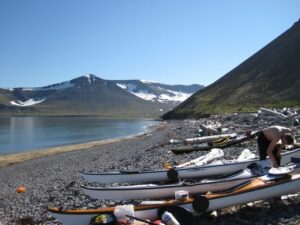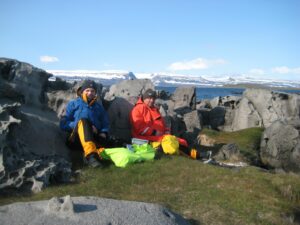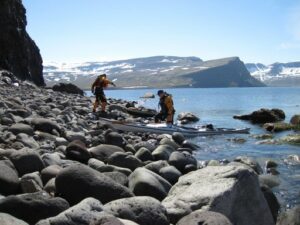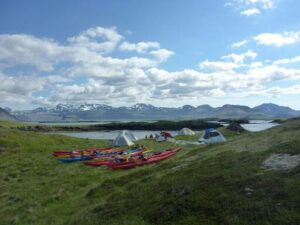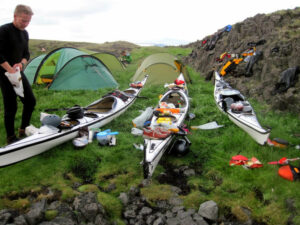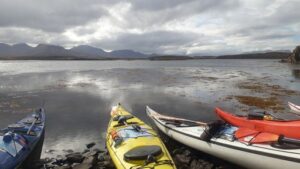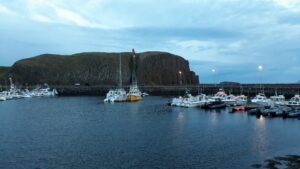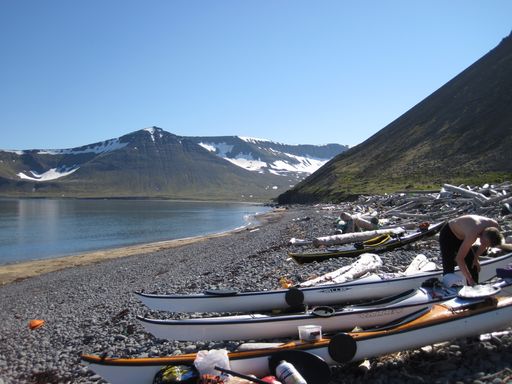 Why Outdoor Adventure with Arctic Sea Kayaks?
Fresh air and nature is good for your physical, mental and spiritual health. We offer an holistic experience where you will build a rapport with your knowledgeable guides, get back to nature and recharge your batteries with memorable experiences.
An unforgettable Icelandic experience with qualified, knowledgeable guides.